BLACKPINK vs TWICE: Jisoo, Jennie, Rosé, Lisa's Stylist Compares 2 Groups' Style; Receives Backlash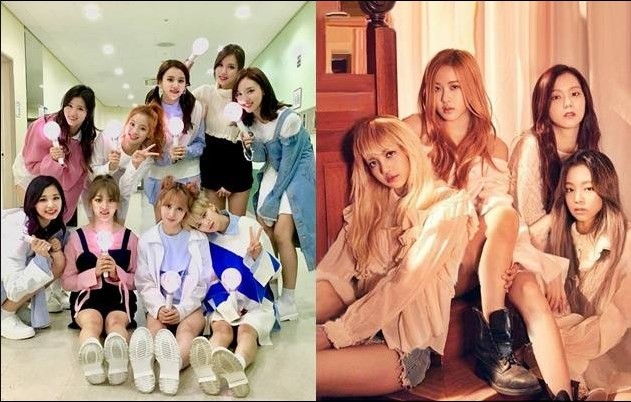 BLACKPINK's stylist, Choi Kyoung Won, is currently under fire for comparing Jisoo, Jennie, Rosé and Lisa's group and TWICE. While explaining YG Entertainment girls' style in an interview, she suddenly mentioned the nine-member group's name.
"Groups like TWICE are for the general public, but BLACKPINK is for people who actually appreciate style," Choi Kyoung Won said, per Koreaboo. At the time, the stylist was talking about people who follow the "DDU-DU DDU-DU" hitmakers' fashion. "They are for an in-the-know girl," she added.
As her statement offended netizens and TWICE's fans alike, they started to criticized Choi Kyoung Won's unnecessary comparison about the two groups. "Can no one be interviewed without f****** up these days?" a fan said. They also questioned her intention to bring up TWICE's name.
Another one doubted her professionalism and said that by comparing BLACKPINK and TWICE, she was simply looking for trouble. A netizen also accused her of being rude. Another follower said that YG Entertainment and its associates couldn't do anything right as they still drag someone else's name in while talking about themselves.
As of this writing, Choi Kyoung Won has yet to respond to the issue. Also, both BLACKPINK and TWICE have yet to talk about it.
Before this issue began, Choi Kyoung Won was talking about how she managed to style BLACKPINK. Although she usually opted for some classic looks, she chose Jisoo, Jennie, Rosé, and Lisa to be bold so that they would look more appealing on stage.
Choi Kyoung Won wanted BLACKPINK to be the "epitome of women's fashion in South Korea." Fortunately, she got YG Entertainment's full support and gave her the budget to make the girls always look good. She explained that the company owned by Yang Hyun Suk wanted Jisoo, Jennie, Rosé and Lisa's group to be different from the others.
YG Entertainment financially supported Choi Kyoung Won and introduced her to known designers to help BLACKPINK. The budget the company gave her allowed flexibility to uniquely style Jisoo, Jennie, Rosé, and Lisa. The interview went well until she started to compare BLACKPINK and TWICE's styles.
© 2019 Korea Portal, All rights reserved. Do not reproduce without permission.