BTS's RM Declined Collab With Rapper Who Discovered Him After Group's Success?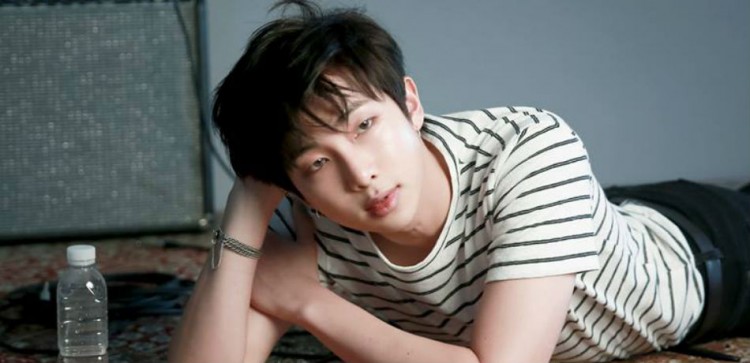 BTS is undoubtedly one of the most successful K-pop artists to date. Their success is a result of their handwork and dedication to their craft. But how did it all start? As it turns out, ARMYs need to thank this rapper for discovering the group's leader. But did RM decline to collaborate with him after BTS became a huge success?
Sleepy was on the latest episode of Radio Star, and he revealed a lot of things, including the fact that he is the one who discovered BTS's RM. The 34-year-old South Korean rapper shared that he first met RM at a rapper crew audition. The BTS star was a middle school student at the time. Seeing the young boy's potential, Sleepy said that he asked for RM's number, which he kept until he was asked to recommend a rapper.
"When I was asked if I knew any good rappers around, I chose RM and gave his phone number," Sleepy revealed. "I'm sure he did a great job making his own way into the team after I introduced him."
Sleepy then shared that after the success of BTS, he reached out to RM to feature him in one of his tracks. After waiting for a year for RM's reply, he finally heard back from the BTS star. Unfortunately, Sleepy revealed that even though RM wanted to work with him, his agency turned the request down.
"RM said he'd like to, but the agency kept having meetings about the idea. I waited a year before I heard back a no. It's too bad really," Sleepy said. "RM doesn't talk about me a lot, but he knows. He even talked about it online."
Although Sleepy's claim may be hard for other ARMY's to believe, RM himself had mentioned the rapper in a previous interview. The 23-year-old South Korean rapper, songwriter, and record producer confirmed that Sleepy was the one who introduced him with the producer of BTS.
Meanwhile, being the leader of the group, RM is definitely the backbone of the Big Hit Entertainment band. If Sleepy didn't introduce RM to the producer of BTS, things would have been a lot different for Jin, Suga, J-Hope, Jimin, V, and Jungkook, since he is the genius behind most of their songs.
© 2023 Korea Portal, All rights reserved. Do not reproduce without permission.