BTS 2018: Jin, Suga, J-Hope, RM, Jimin, V & Jungkook Ready To Star In Own K-Drama? [WATCH]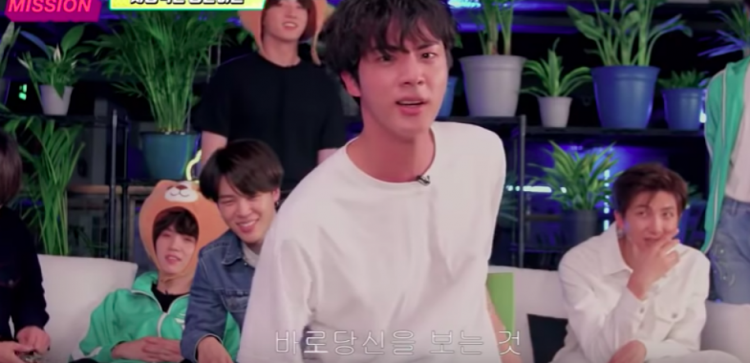 Is BTS ready to take over the world of K-drama? It's nothing unusual when celebrities try to do something outside their norm. Some singers tried acting, and some actors tried singing. Some became models, endorsers, hosts, and even athletes. So, it wouldn't be a complete shock if Jin, Suga, J-Hope, RM, Jimin, V, and Jungkook would branch out and try starring in K-dramas. In fact, V was a part of a highly-successful South Korean television series, Hwarang: The Poet Warrior Youth.
During their BTS NEWS in LA broadcast, Jin, Suga, J-Hope, RM, Jimin, V, and Jungkook recorded a K-drama after failing in their mission. As a penalty for BTS's "BEHIND MISSON" game, each of them had to read a cheesy line from K-dramas.
The staff prepared seven lines for the BTS members to choose from, and J-Hope was the first one who attempted the challenge. His line was: "What were you going to do if something happened to you? Then what about me?"
J-Hope was right when he previously said that RM's initials should stand for "Real Mother" as the BTS leader gave him some acting tips. RM advised J-Hope that he should get into character and told him to "get a little mad" and be "emotional," which he did that made Jin and Jimin laugh out loud.
Next was Jin. His line was: "When I got tired of life, I took a break. That is, looking at you." Jungkook suggested that Jin should throw in some tears to make it intense. The "worldwide handsome" followed the maknae's suggestion and he was pretty satisfied with his performance after the third attempt.
Then it was Jimin's turn. His line was: "Come here. I look better closer. I'll take your breath away when you look." Although the BTS star is known for laughing whenever he gets embarrassed, he managed to finish his line staying in character, but then burst into laughter after he was done.
Having a background in acting, V nailed the challenge like a true professional. His line was: "If there is a reason to love, that means the love changes when then reason is gone. I loved you without any reason."
When Suga read his line to practice, the rest of the BTS members commented that his line sounded like something he might say naturally so he didn't have to do much acting. However, he still had a hard time when saying, "I get mad when I see you. But I get furious when I don't see you."
BTS then concluded by thanking their fans. Watch the full segment below.
© 2023 Korea Portal, All rights reserved. Do not reproduce without permission.