MOMOLAND's Nancy's Real Age Revealed By Google?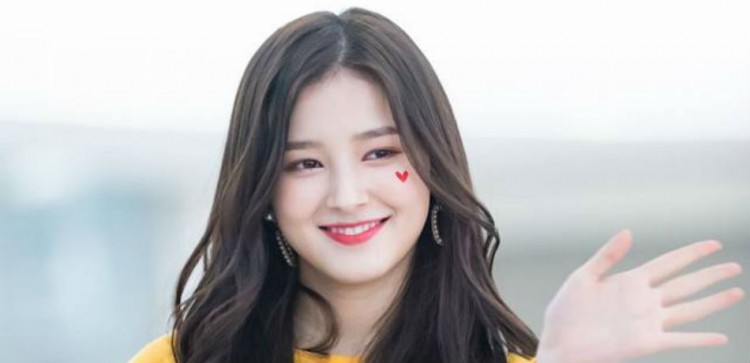 MOMOLAND may have gotten a lot of attention after the mega-success of their song "BBoom BBoom." Despite having nine members in the group, Nancy quickly became the most popular, so netizens started to become interested to know more about her. However, Google had other plans by exposing the singer's real age—but is it even?
Nancy's birthday is April 13, 2000, which makes the MOMOLAND singer 18-years-old and the maknae (youngest member) of the girl group. However, Google posted her birthdate as May 23, 1965, which would make the young K-pop idol 53-years-old!
While other MOMOMLAND members' age was accurate, Google messed Nancy's up. Not only is her age wrong but so is her actual birthday! It's also quite strange to see Nancy's very young face next to the age Google had given her. The singer's photo showed her wearing a pink hat, making her look even younger than she already is.
MOMOLAND's Nancy became popular not only because everybody loves maknaes but also because she stands out. The 18-year-old South Korean singer and dancer is one of the top visuals of the girl group, and she's also one of the best dancers.
Despite being so young, Nancy manages to combine cuteness and sexiness in her performances, making her the easy choice for a bias. Having a bias in the group is quite common in the K-pop world. Although fans would support all members of their favorite band, they would choose one member to be their top favorite. There is also a "bias wrecker" which is a title given to the second favorite member of the group.
In fact, even K-pop idols have their own bias and bias wreckers. Unlike some K-pop fans who have been causing chaos and rivals, artists and groups support each other. MOMOLAND's Nancy even previously shared her role models.
"In terms of the whole team, I would pick Girls' Generation. If I were to pick individuals, Krystal and HyunA. What I think is the coolest about [Krystal and HyunA] is that they really seem to know who they are, and I really like that," Nancy said. "And they're always trying something new. I can see that they're always learning and working on improving so that they can do more, and I think that's so cool."
© 2019 Korea Portal, All rights reserved. Do not reproduce without permission.