MOMOLAND Drops Infectious 'Baam' Music Video After Scoring Huge Win In Chart Rigging Case [Watch]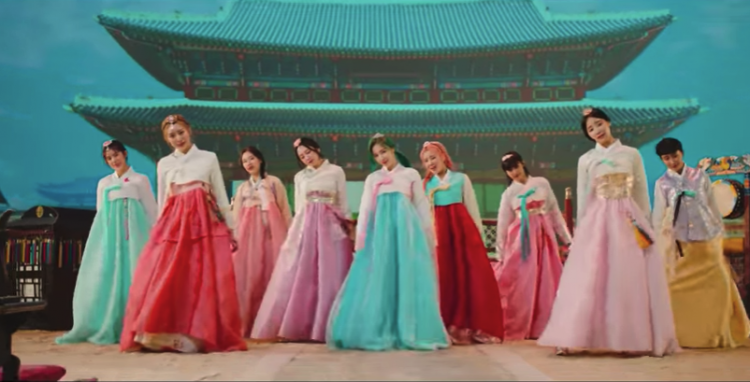 Korea's Ministry of Culture, Sports, and Tourism (MCST) has declared MOMOLAND innocent of rigging the official sales chart.
MOMOLAND's agency MLD Entertainment has been accused of buying thousands of its records to manipulate the sales of the album "Great!" to which the agency strongly denied. However, Hanteo Chart had requested to have the matter investigated. In the final hearing that took place on June 25, MCST confirmed that the rigging controversy had not taken place.
"We are glad that the misunderstanding is no more. We thank everyone who trusted and supported us," a representative for MLD Entertainment confirmed. "We vow to try our best for the development of K-pop."
The conclusion of the investigation stated that the massive record sales were due to pre-orders sent out by local record company Mihwadang Record to Hanteo Chart. In the end, it was found that the record numbers match the sales of the overall K-Pop records.
The rigging controversy first hit the headlines in February, indicating that MOMOLAND's third album sold more than 8,000 copies in one day, Feb. 12. A month before, the girl group had only sold 4,000 copies.
MLD Entertainment previously said that the soaring numbers were due to the group's global sales, but some fans began suspecting that the agency tried to manipulate sales records by purchasing MOMOLAND's album.
Because of the scandal, MOMOLAND became the center of criticism, with some fans saying that the popular girl group had cheated. However, the K-Pop group has managed to keep their heads up, even dropping a new music video, which is already becoming a huge hit.
Momoland Releases 'Baam'
After the huge success of "Bboom Bboom," MOMOLAND once again made us giddy with delight with an infectious music video titled "Baam."
It's as playful as "Bboom Bboom," but the girls have taken their cuteness to a whole new level by featuring a global theme, which shows the members donning costumes from various countries. The new track serves as the carrier single for their new EP "Fun to the World," released yesterday, June 26. Watch the music video for "Baam" below!
© 2023 Korea Portal, All rights reserved. Do not reproduce without permission.