Thai Soccer Team Rescue: 4 Boys Already Out, Remaining 8 To Be Extracted In 20 Hours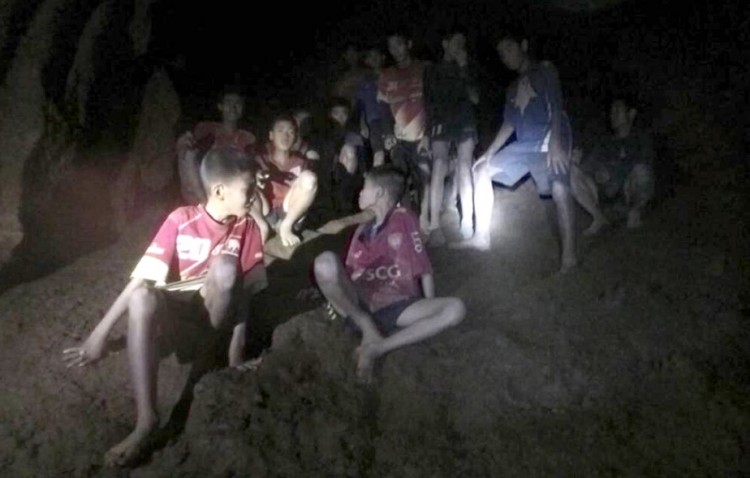 The whole world is still riveted by the compelling story of the Thai soccer team that has been trapped in an underground cave for more than two weeks. Although it has been confirmed that four of the boys have already been taken out of the Tham Luang cave, the remaining eight teens and their coach are still stuck and will not be able to leave for at least another 20 hours. It's a race against time as rescuers struggle to bring everyone to safety before the weather gets worse and makes the water inside the cave rise once again.
People have been understandably concerned about the Thai soccer team who ended up being trapped inside the cave after a game more than two weeks ago. Omar Reygadas, one of the 33 miners who was stuck underground for more than three months, even sent the teenagers a supportive message.
In addition to Reygadas' advice, SpaceX CEO Elon Musk has announced that his team is currently working on a small submarine that might help extract the boys faster. However, it looks like the divers have already started bringing the team out of the cave one by one.
According to CBS News, four members of the Thai soccer team have made it out of the cave. There were two divers assigned to help each boy in the long 6-hour underwater journey out of the complex passages of the cave.
The rescuers are currently unable to continue with the evacuation since the divers need to replenish their oxygen tanks. The operation to remove the remaining eight teenagers and their coach will resume in the next 10 to 20 hours.
Although it may take some time before the entire Thai soccer team is safely out of the cave, people have continued their undying support for the boys and their coach. Donald Trump has even tweeted about the United States joining the effort to rescue the teenagers.
The U.S. is working very closely with the Government of Thailand to help get all of the children out of the cave and to safety. Very brave and talented people!

— Donald J. Trump (@realDonaldTrump) July 8, 2018
The four boys who were able to leave the cave have been rushed to a nearby hospital. Hopefully, the remaining eight children will be removed from danger within the next two days. Stay tuned for the latest updates on the Thai soccer team rescue.
© 2021 Korea Portal, All rights reserved. Do not reproduce without permission.