'Yuri!!! On Ice' Creators Believe 'ZOMBIELAND SAGA' Will Be Even Bigger [Trailer]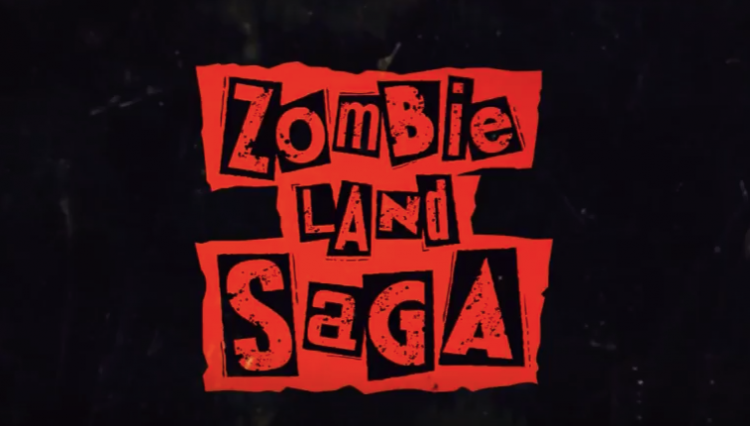 It's impossible for an anime fan not to recognize Yuri!!! On Ice. The anime was an in immediate hit among anime enthusiasts with its strong storyline and fantastic animation. Ultimately, the series went on to become of the best selling anime of all time. That said, how will ZOMBIELAND SAGA fair?
ZOMBIELAND SAGA comes from the same studio as Yuri!!! On Ice, and while it's yet to be aired, its creators -- MAPPA -- are already positive it will surpass the popularity of their previous creation. In Anime Expo 2018, a teaser trailer for the upcoming anime was revealed to fans, giving us an idea how the new show will turn out to be.
A New Take On Zombies?
Not much is known about the new show, but the creators said ZOMBIELAND SAGA will "give the zombie genre a refreshing new twist." Watching the trailer, it appears to have the classic zombie show gist, but we may see some romance in between.
Fans have been flooding the comment section of its YouTube trailer, saying that the show is giving off some strong The Walking Dead vibes. We'll have to wait and see what the "new twist" is once the show premieres on TV.
'ZOMBIELAND SAGA': A Must-Watch
MAPPA has partnered Avex Pictures and Cygames for the production of ZOMBIELAND SAGA. MAPPA is known for titles like Garo: Vanishing Line, Terror in Resonance, and Kakegurui. Avex Pictures are the creators of Assassination Classroom, Noragami, and Mr Osumatsu.
Meanwhile, Cygames has published several games including the mobile card game version of "Rage of Bahamut" and "Granblue Fantasy." The gaming company has been known to collaborate with anime creators. Its previous works include Rage of Bahamut: Genesis, Blade Runner: Black Out 2022, and Made in Abyss.
Considering these three companies are behind ZOMBIELAND SAGA, it's almost guaranteed that the upcoming anime will be a huge hit. All it needs now is an official trailer. It's expected to hit the small screen this fall. See the trailer below.
© 2019 Korea Portal, All rights reserved. Do not reproduce without permission.