LOCO X Hwasa Dating: MAMAMOO Idol Admits She Loses Self-Esteem When In Love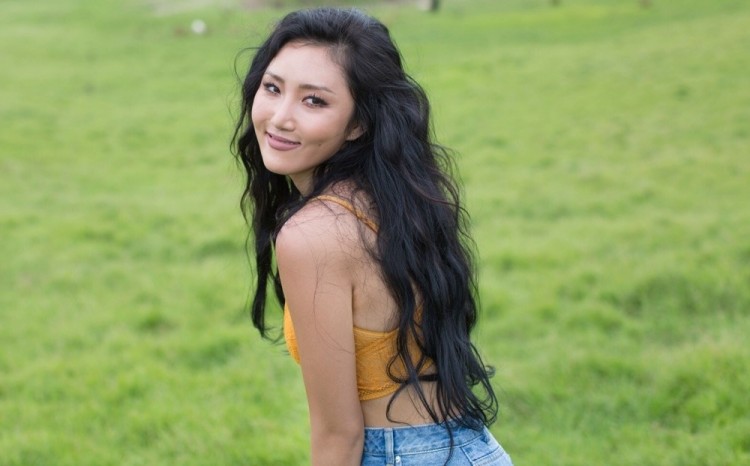 Finding love while working in the entertainment industry is difficult yet Hwasa seems to take it all in stride. The MAMAMOO member has recently opened up about her dating habits and revealed that she is somehow losing her self-esteem when it comes to love. The idol may have also hinted at how she treats her rumored boyfriend and "Don't Give It To Me" collaborator LOCO.
Fans have been wondering if LOCO and Hwasa have started dating since they both appeared on Hyena on the Keyboard earlier this year. After all, the rapper has been vocal about his interest in the MAMAMOO singer and seemed to be pursuing his ideal woman. Interestingly, Hwasa may have admitted that she prefers to be the pursuer when it comes to her romantic relationships!
Hwasa recently joined fellow MAMAMOO member Wheein as well as APINK's Jung Eun Ji and Chorong on tvN's Life Bar. When the idols were asked what they think about love, Hwasa wrote, "Love is scarce." She explained that she is easily hurt when she is in a relationship since she does not have "a large circle of friends." Hwasa shared that she had dated "an average person" who often pushed her away because of her "job and strong image" and that she "pursued him for a year."
The revelation is certainly a surprising one to fans who are already aware of how Hwasa is being pursued by LOCO. Some believe that the rapper might be making the wrong move by going after the MAMAMOO member and that he should let her pursue him instead.
#MAMAMOO's #Hwasa shares she once followed a guy around for a year before dating him for two years and a half on tvN's "Life Bar"

https://t.co/0GbMKki6Pb pic.twitter.com/VEM8oaBzpr — kpopping (@kpoppingcom) July 5, 2018
Although LOCO and Hwasa have not yet confirmed their relationship status, people simply cannot stop wondering if the two are secretly dating. There have been speculations that the rapper will appear alongside the MAMAMOO idol when she makes her second appearance in the show I Live Alone.
© 2019 Korea Portal, All rights reserved. Do not reproduce without permission.