LOCO x Hwasa Dating: 'It's Dangerous Beyond The Blankets' Star Denies Seeing Different Woman, Only Wants MAMAMOO Rapper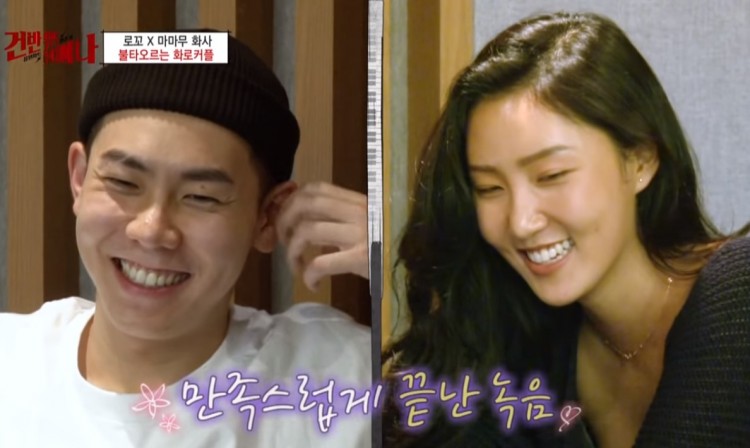 It looks like LOCO has no plans of ruining his chances with Hwasa just yet. The "Post It" rapper has just spoken up about speculations that he has been in a relationship with a mystery woman for the past three years. After all, it has been evident that LOCO is very interested in the MAMAMOO singer and was delighted when Hwasa agreed to write a song with him. Will Ahn Hye Jin finally admit her feelings for the It's Dangerous Beyond the Blankets star?
Fans have already been wondering if LOCO and Hwasa have started dating since they collaborated on the hit single "Don't Give It To Me." The rapper had made it clear that he was interested in the MAMAMOO member, and it appeared that Hwasa returned his affection during LOCO's solo concert a few weeks ago. However, new rumors have somehow gotten between the musicians as a report suggests LOCO has been in a relationship with another woman for three years.
According to AllKPop, a news outlet has reported that LOCO has been introducing a mystery woman as his girlfriend. The report reveals that the alleged girlfriend is "preparing to be a government employee" and that she is "lovey dovey" with the rapper. However, LOCO's label AOMG released a statement that shuts down the rumors. The label stated that "reports that LOCO is dating a non-celebrity are completely false." Is it possible that the "Can't Help Myself" musician has asked his friends to help him get rid of the rumors so he can continue pursuing MAMAMOO's Hwasa?
It's easy to see that LOCO can't help but blush whenever he is around Hwasa. When the two first met each other in Hyena on the Keyboard, the rapper was flustered when they had to begin recording. LOCO also couldn't help but smile when the MAMAMOO singer called him and asked if they could work together. LOCO even went out of his way to give Hwasa a thoughtful gift before they finished recording "Don't Give It To Me."
Although LOCO has managed to dispel the rumors that he is dating a different woman, the rapper has made no effort to stop people from talking about his relationship with Hwasa. Hopefully, the couple will make things official in the future.
© 2019 Korea Portal, All rights reserved. Do not reproduce without permission.