Park Shin Hye, Hyun Bin To Explore Alternate Realities In 'Memories of the Alhambra'; EXO's Chanyeol To Play Key Role?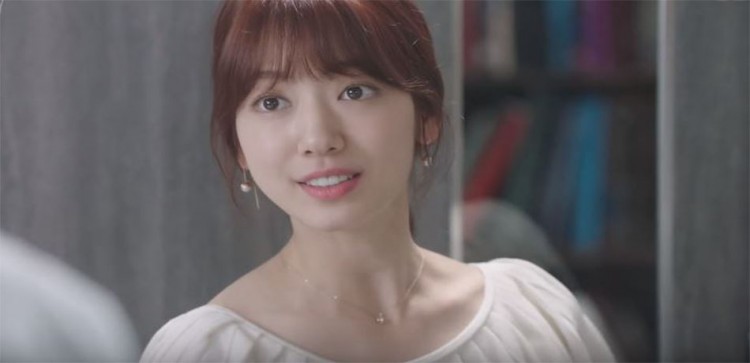 Anticipation is high for the upcoming tvN drama Memories of the Alhambra. With Park Shin Hye and Hyun Bin headlining the series, avid fans can expect to see interesting story twists and a plot that will force characters to explore alternate realities.
Described as a fantasy melodrama, Memories of the Alhambra boasts of a storyline that will feature the beautiful landscape of Spain, action-packed scenes, and a sci-fi feel that will keep viewers on their toes. Penned by W - Two Worlds scribe Song Jae Jung and directed by Forest of Secrets director Ahn Gil Ho, the drama will bring Park Shin Hye and Hyun Bin's respective characters together after becoming involved in a strange incident.
Earlier announcements about the drama's plot made mention of alternate realities and augmented reality (AR) computer games. It appears that Park Shin Hye and Hyun Bin's characters might find themselves sucked into a video game or exploring an AR-based computer program.
The exploration of an alternate reality plot might be similar to the Lee Jong Suk series W - Two Worlds. In the said drama, specific characters were able to move back and forth a comic book world and actual reality. In the upcoming Memories of the Alhambra, Hyun Bin might find a way to break through a video game program given his character's skills in engineering and computer games.
Portraying the male lead in Memories of the Alhambra, Hyun Bin plays the character Jin Woo who encountered a setback when his best friend betrayed him. A gifted businessman and talented video game inventor, Jin Woo traveled to Spain and stayed in a hostel run by Park Shin Hye's character Hee Joo.
For Memories of the Alhambra, Park Shin Hye will tap her inner musician given her role as Hee Joo. The said character is an aspiring classical guitarist studying in Spain who gave up her dreams after the sudden death of her parents. To support herself and her younger brother, Hee Joo was forced to find work and ended up running a hostel in Spain.
Meanwhile, EXO's Chanyeol's character in the upcoming tvN drama might play an important role in the drama's alternate reality plot. Portraying Hee Joo's younger brother Se Joo, the young man suffers from childhood trauma and prefers to speak with his sister only. Despite his odd behavior, Se Joo is a genius programmer who might also pave the way for key characters to explore a new world using AR devices.
At this time, the detailed plot of the fantasy melodrama Memories of the Alhambra has yet to be unveiled. However, Park Shin Hye, Hyun Bin, and other cast members have already begun filming activities in Spain. The upcoming tvN drama is expected to premiere in November.
© 2023 Korea Portal, All rights reserved. Do not reproduce without permission.