Psy's 'Gangnam Style' Was Not Supposed To Be Released On YouTube, But Why?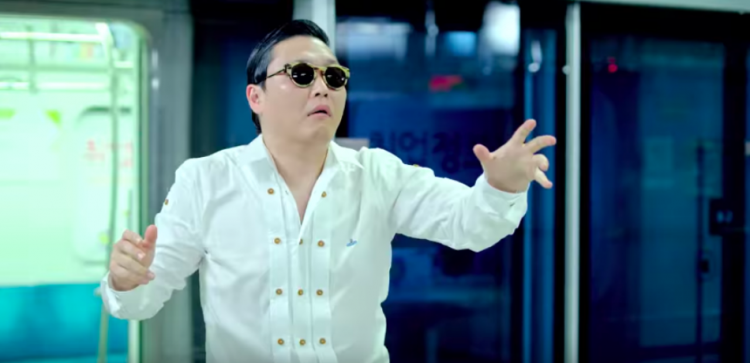 Psy's "Gangnam Style" became a hit worldwide, so it is quite shocking to learn that the music video was not supposed to be uploaded on YouTube. The song catapulted the former YG Entertainment artist to superstardom, so he would have missed all the opportunities if it were never released on the popular social media platform.
In the latest episode of the fifth season of Hidden Singer, the 40-year-old South Korean singer, rapper, songwriter, and record producer revealed that things would have been a lot different for him and his career had he not listened to his friends. As shocking as it sounds, but Psy was originally doubtful that the "Gangnam Style" music video would be a hit, so he initially believed that not uploading it was the best option.
"I didn't even know what YouTube was back then," Psy shared. "Some friends of mine told me to upload the MV, but I said that it would be a humiliation if the views were too low since I didn't have any international fans. So, I told them 'Let's not upload this.' "
Thinking that releasing the "Gangnam Style" music video on YouTube will be nothing but a failure and an embarrassing moment, Psy pointed out that he continued to reject the idea. However, his friends/staff fought back hard and eventually convinced him to upload it to the platform.
"So I told the staff not to put it on YouTube," Psy said. "They insisted though, saying that it would be funny and could do well. I finally agreed and forgot about it from then on. Within a month, all of what has happened did happen."
Despite his earlier hesitations, Psy now acknowledges "Gangnam Style" as his trophy song. The mega-hit single made it to Billboard's Top 10 as the first Korean song to do so. It impressively stayed on the chart at #2 for seven consecutive weeks.
Meanwhile, although Psy reached the peak of his career when he was with YG Entertainment, the singer decided to move on from the company. Despite the shocking update, the label revealed that ending Psy's contract was a mutual decision between the artist and the agency.
© 2023 Korea Portal, All rights reserved. Do not reproduce without permission.