Psy Congratulates BTS For Their Success At The Billboard Charts; 'Gangnam Style' Singer Still Has No Agency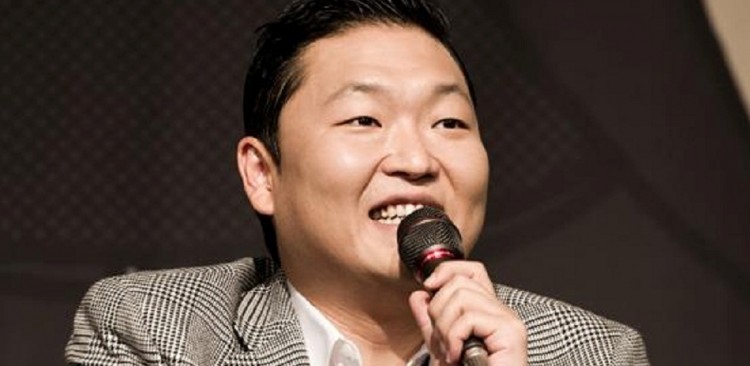 BTS recently dominated two Billboard charts and Psy has sent his warm congratulations for the group's latest international success.
Psy shared on Twitter the Billboard article titled "BTS joins PSY as the only K-pop acts to have hit the Hot 100's top 10." He simply captioned it with "#stronger" and "#proud" and added thumbs up emoji.
BTS earlier made history when it landed on the top spot of Billboard 200 chart for their latest album Love Yourself: Tear. A few days later, the group's new single "Fake Love" peaked at No. 7 in Billboard Hot 100.
Psy is the only other K-Pop artist who entered the top 10 of the Hot 100. He reached the No.2 spot in 2012 with his hit "Gangnam Style" and landed at No.5 with "Gentleman" in 2013. BTS's "Fake Love" is expected to climb further up in the chart in the coming days and possibly smash Psy's record.
Psy has been a very supportive senior to BTS. The "Gangnam Style" singer also celebrated when the Bangtan Boys performed at the American Music Awards in November 2017. In a previous interview, Psy also expressed how proud he is of his fellow Korean artists. He said BTS is worthy of every attention that they are getting.
"I'm a very unique example of success and so is BTS. In a way, it seems like the artists that people don't expect these kinds of results from are the ones who experience that sort of unprecedented success," Psy told Soompi in early 2017.
Meanwhile, Hook Entertainment denied reports that they are currently in contract negotiations with Psy. A representative of the agency admitted that they have met with the singer but for a different reason and it is not because they are recruiting him to be the label's artist.
Psy recently left his label, YG Entertainment after eight years. The agency said despite the recent events, they are not cutting ties with the singer and their close relationship with Psy will remain. The singer has yet to reveal his plans for the future. For now, he is about to appear in the fifth season of JTBC's Hidden Singer.
The network confirmed that the show will feature Psy and other artists when it comes back anytime soon. The show and Psy are currently recruiting individuals who can mimic his voice and singing ability.
In a promotional video that was released by the network, Psy said he has yet to see anyone who could sing or rap like him or who can mimic his style. In the end, he invites the viewers to take the challenge and sing along with him in the Hidden Singer 5.
In each episode of the singing competition, the featured artist and his or her impersonator will stand behind a curtain while they perform some lines from the artist's songs. The audience will then guess who the real singer is.
Aside from Psy, the new season of Hidden Singer will also feature other artists such as Kim Dong-ryul, Naul of Brown Eyed Soul, Park Hyo-shin, Rain, Zion. T, and more. The release date of Hidden Singer 5 has yet to be finalized.
© 2022 Korea Portal, All rights reserved. Do not reproduce without permission.