Park Hyung Sik, Park Bo Young Dating: 'Suits' Star Possibly Taking Time Off Social Media For The Actress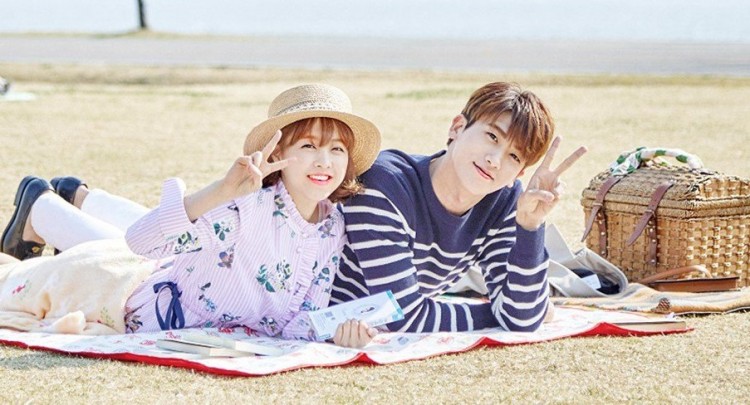 Fans certainly have been shipping Park Hyung Sik and Park Bo Young since the debut of their show Strong Woman Do Bong Soon. The chemistry between the two was so convincing that people are still hoping that they have become an offscreen couple. So what are the chances that the Suits actor and the Your Wedding star have taken their onscreen romance into real life? There are speculations that Hyung Sik and Bo Young are currently spending time together now that they aren't busy with different projects.
Park Hyung Sik has certainly been active in social media throughout the production of his series Suits. The Hwarang: The Poet Warrior Youth star would frequently post photos from the set on his official Instagram account. Interestingly, one post confirmed that his Strong Woman Do Bong Soon leading lady had actually sent him a touching gift while he was hard at work. But has Park Bo Young also convinced Hyung Sik to stay away from social media so they could secretly spend some quality time together?
It's no secret that Park Bo Young is rather secretive about her personal life. The Your Wedding actress does not have any social media accounts and has only done a few interviews in the past. This makes her the exact opposite of Park Hyung Sik, who enjoys updating fans with his projects on Instagram. Interestingly, the star of The Heirs has not posted anything on his account since the conclusion of Suits. The silence immediately had fans wondering if Hyung Sik has decided to keep quiet while he spent his hiatus with his Strong Woman Do Bong Soon leading lady.
But is it possible that the two actors are currently looking for a project to work on together? There are speculations that Park Hyung Sik and Park Bo Young are so eager to be reunited that they are trying to find a film or TV show to star in. Some even believed that the Strong Woman Do Bong Soon actress would have a guest appearance in Suits.
For now, Park Hyung Sik and Park Bo Young still remain silent about their relationship. Stay tuned for more updates on the Strong Woman Do Bong Soon couple.
© 2020 Korea Portal, All rights reserved. Do not reproduce without permission.