Park Bo Young, Hyung Sik Dating 2018: 'Suits' Star Shows Off Adorable Gift From 'Strong Woman Do Bong Soon' Actress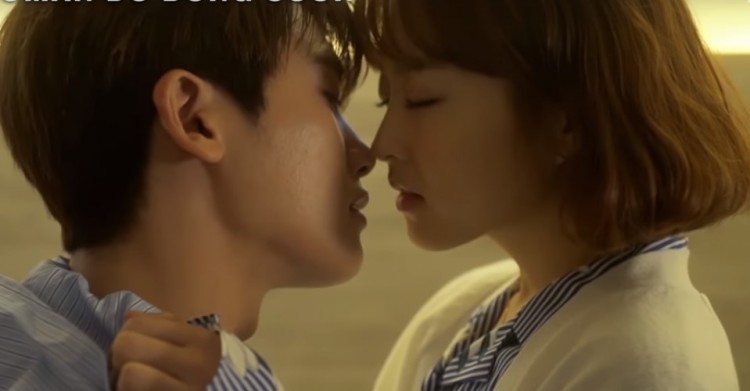 Park Hyung Sik certainly has reason to celebrate. His remake of the American series Suits is turning out to be a great success, and it looks like he is finally getting through to Park Bo Young. The Hwarang: The Poet Warrior Youth actor has just shown off a thoughtful present he received from his former Strong Woman Do Bong Soon co-star.
It's no secret that Park Hyung Sik adores the woman who portrayed Do Bong Soon. After all, the Suits actor had previously admitted that he agreed to star in Strong Woman Do Bong Soon when he learned he would be working with Park Bo Young. Their chemistry certainly convinced fans that the two are actually dating in real life. But is it possible that their relationship has finally been confirmed? A new post from Hyung Sik may have revealed their true status.
Park Hyung Sik recently posted an interesting photo from the set of Suits on his official Instagram account. The image features a cute coffee cart with a picture of Do Bong Soon congratulating Ahn Min Hyuk for getting a new job. Hyung Sik added a caption thanking his character's former intern by telling her to call him if she needs a lawyer. Interestingly, the cart was a present from his former Strong Woman Do Bong Soon co-star Park Bo Young.
It is easy to understand why fans are delighted with the photo. Park Hyung Sik has already admitted that he loved Park Bo Young and was dismayed when their series ended. Hyung Sik even boasted that his Strong Woman Do Bong Soon co-star is "an expert at sweet, romantic scenes" as well as "kissing scenes." The comments have led to speculations that Hyung Sik is currently pursuing Bo Young and the actress may have finally reciprocated the Suits actor's love through her adorable gift.
It has not yet been confirmed that Park Bo Young and Hyung Sik are actually in a relationship, but fans who have been shipping the ParkPark couple continue to hope for the best. In the meantime, Hyung Sik plays a major role in Suits while Bo Young is set to appear in a new film titled Your Wedding.
© 2021 Korea Portal, All rights reserved. Do not reproduce without permission.