Park Hyung Sik, Park Bo Young Dating: 'Suits' Star Possibly Preparing For Reunion With 'Strong Woman Do Bong Soon' Actress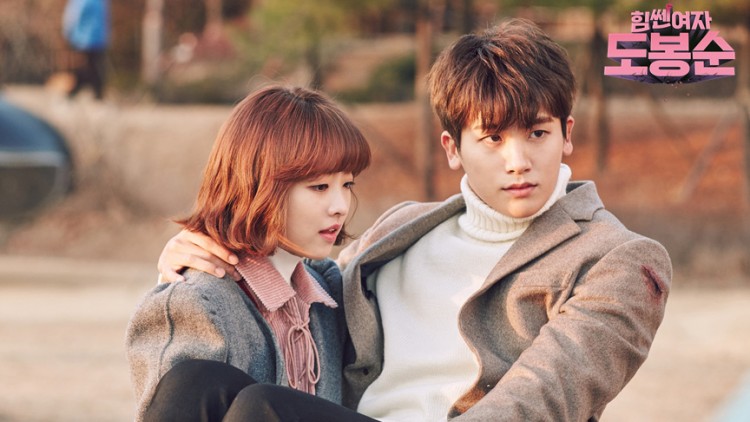 There is little doubt that Strong Woman Do Bong Soon is one of the most successful shows in Korean TV history. After all, people could not get enough of the irresistible chemistry between Park Hyung Sik and Park Bo Young. So is it possible that the Suits star will finally reunite with his former leading lady now that his law drama series has concluded? There are speculations that the Your Wedding actress is preparing for a new project where she would be working with her rumored boyfriend.
Park Bo Young has been truly supportive of her former leading man when Park Hyung Sik landed a major role in Suits. The Strong Woman Do Bong Soon actress even sent a touching present to the Hwarang: The Poet Warrior Youth actor on the set of his new show. The gift immediately had people wondering if the couple is getting ready to work together on a sequel to their successful series or a possible new project.
So is Park Hyung Sik ready to reunite with his Strong Woman Do Bong Soon leading lady Park Bo Young? The Suits star recently posted a tribute to his concluding show on his official Instagram account. The young actor shared a photo featuring himself and co-star Jang Dong Gun, calling their pairing "a perfect team." In addition to that, Hyung Sik wrote an inspiring note about their collaboration on the series. "Life does not set you a destination. So it is not chance, but choice, that determines your destiny," he wrote.
Although Park Hyung Sik was clearly referring to Choi Kang Suk and Go Yeon Woo in Suits, fans couldn't help but speculate that he is also teasing about a future collaboration with Park Bo Young. After all, the Strong Woman Do Bong Soon actor had previously admitted that he was "in love" with his leading lady and would be interested to work with her again.
It may take some time before a reunion with Park Hyung Sik and Park Bo Young will be announced. In the meantime, the Strong Woman Do Bong Soon actress will appear in the upcoming film Your Wedding, which will be released on September 18, 2018.
© 2021 Korea Portal, All rights reserved. Do not reproduce without permission.