Park Seo Joon Overtakes 'Are You Human Too' Actor Seo Kang Joon In Popularity Chart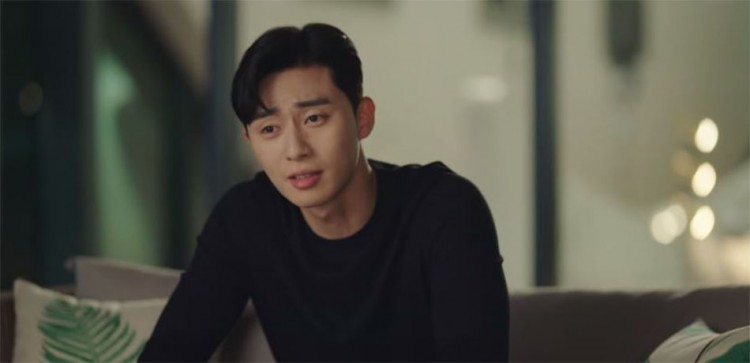 Park Seo Joon and Seo Kang Joon recently went head-to-head in a survey that showcased the two South Korean celebrities' popularity online. The What's Wrong with Secretary actor came in at first place, while the Are You Human Too star nabbed the third spot on the said list.
For the week of June 11 to June 17, Park Seo Joon reigned over the most buzzworthy actors list prepared by Good Data Corporation. To come up with its weekly chart, the said firm combed through social media posts and online articles to see the netizens' reactions to popular dramas in South Korea.
Following the successful premiere of What's Wrong with Secretary Kim, several celebrities from the said tvN series also ranked on Good Data's latest online popularity chart. Park Min Young who portrays the titular role of Secretary Kim in the drama landed in second place. Park Seo Joon's onscreen brother Lee Tae Hwan also nabbed the fourth place on the said list.
Another South Korean celebrity who captured the interest of netizens and various online communities is the Are You Human Too star Seo Kang Joon. The actor has a third-place ranking on Good Data's latest chart, while his co-star Gong Seung Yeon landed at seventh place. The actress plays the role of a bodyguard assigned to protect the actor's character in the KBS sci-fi romantic series.
Other celebrities who made it to the most buzzworthy actors list include Park Hyung Sik and his Suits co-star Jang Dong Gun. The Strong Woman Do Bong Soon actor nabbed the fifth spot, while the latter landed at sixth place. Lee Joon Gi, Seo Ye Ji, and Jung Kyung Ho are in eighth to tenth place, respectively.
Meanwhile, avid Park Seo Joon fans can expect to see more comedic moments in the upcoming episodes of What's Wrong with Secretary Kim. The actor is also set to display his child-like charms as he battles with a claw machine in the said tvN drama.
Park Seo Joon's drama What's Up with Secretary Kim airs every Wednesday and Thursday on tvN. Seo Kang Joon fans can see more of the said actor in the KBS drama Are You Human Too which airs every Monday and Tuesday.
© 2019 Korea Portal, All rights reserved. Do not reproduce without permission.