BLACKPINK 2018: Jisoo, Jennie, Rose & Lisa Not Ready To Take Over Hollywood?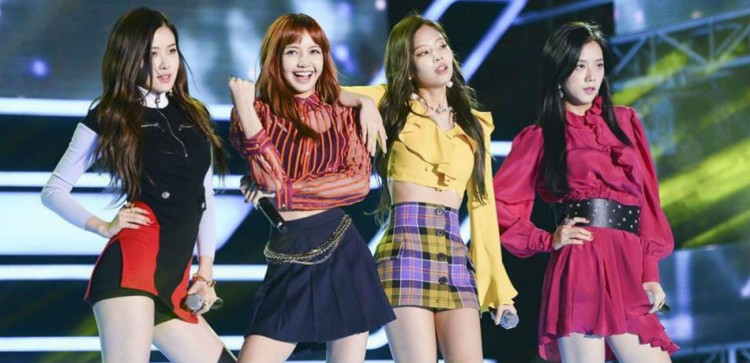 BLINKs were nothing but proud for BLACKPINK after learning that YG Entertainment is reportedly in discussion with top US labels for Jisoo, Jennie, Rose, and Lisa's American debut. Now, the girls are sharing their honest thought about debuting in a different place.
Although BLACKPINK clearly appreciated the fact that top US labels show interest in them, Jisoo, Jennie, Rose, Lisa, and even YG Entertainment revealed that the popular K-pop girl group would be focusing solely on their domestic promotions for the rest of the year.
"We didn't become a group to enter into the US market. Whether we go to the States or not, we're going to continue working hard on our promotions," Jisoo said. "We believe our US debut will happen naturally along the way if it happens at all. Of course, we'll be very happy if we get the chance to go, but we try not to focus on it too much." The BLACKPINK singer then added that "We're definitely happy whenever we receive new opportunities, but our main priority is to focus on our Korean promotions."
Not all K-pop artists and groups were given the opportunity to debut in the US, so this is really a big deal and proof that BLACKPINK's popularity is growing even more. In fact, their latest single "DDU-DU DDU-DU" has already reached the 100 million mark just a week after its release.
Despite the demands of fans all over the world, especially in the U.S., Jennie agreed with Jisoo's comment about taking things one step at a time. The 22-year-old South Korean singer and dancer noted that instead of thinking about what's going to happen in the future, she chooses to live in the moment and enjoy their present success.
"I don't think we should let go to reality. Instead of getting excited for a possible future, we put our best into the present promotions. My goal is to accomplish each step one by one," Jennie shared. "Even having released a mini-album brings me great joy every day. I do dream of a bright future, but I don't want to lose any of the small happiness that are happening now."
Stay with Korea Portal for more updates of BLACKPINK's possible debut in the U.S. In the meantime, watch their DDU-DU DDU-DU music video below.
© 2018 Korea Portal, All rights reserved. Do not reproduce without permission.