Black Pink's Rose Height, Weight & Waistline: Netizens Praise K-Pop Singer's Body During 'DDU-DU DDU-DU' Live Performance [WATCH]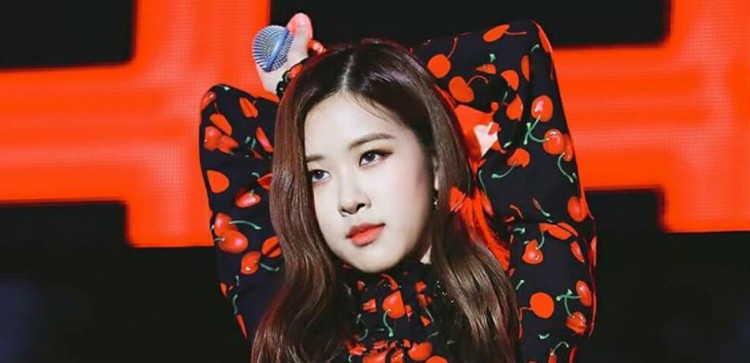 K-pop idols are not only known for their music but also for their amazing visuals. Black Pink's Rose appeared to be o the top of her game when it comes to her looks as she has garnered a lot of attention during the live performance of their latest hit, "DDU-DU DDU-DU."
Black Pink certainly had a mega-successful comeback, but Jisoo, Jennie, Rose, and Lisa are still busy promoting their album in shows and radio guesting. Although "DDU-DU DDU-DU" is such a catchy song that everybody could easily sing along with the girls in the chorus, their visuals are getting most of the attention during their performance on Music Core.
In fact, Korean netizens now claim that Rose has the best body in the K-pop world. Wearing a fitted black crop top with sequin glitter, and pairing it with high waisted white shorts, the 21-year-old South Korean singer and dancer flaunted her amazing and enviable physique.
One fan said, "She has the best body out of all the female idols." Another one commented, "She's really thin but she really thin in a good way." One fan then noted that Rose looks good when she dances because of her body, She dances so well too. Her body line looks great when she dances."
Standing at 168 cm (5'6"), Rose weighs at 46 kg (101 lbs). Many also believe that the Black Pink singer has the smallest waist in the industry.
Rumor has it that Rose, who was raised in Melbourne, Box Hill Australia, only had a 19-inch waistline. Rose was asked about this speculation by host Kim Sung Joo during her guest appearance on MBC's music contest program King of Mask Singer in 2017.
Rose just laughed it off and revealed that her real waistline is 24 inches and not 19, according to a stylist who had measured her waist. Although videos and photos show that Rose's waist is definitely super tiny, her height must be considered as she is a bit too tall to have a 24-inch waist, making it appear to be a lot smaller than it already is.
© 2023 Korea Portal, All rights reserved. Do not reproduce without permission.