BLACKPINK Received Offers From Top US Labels, YG Might Be Preparing Jisoo, Jennie, Rose & Lisa For Their American Debut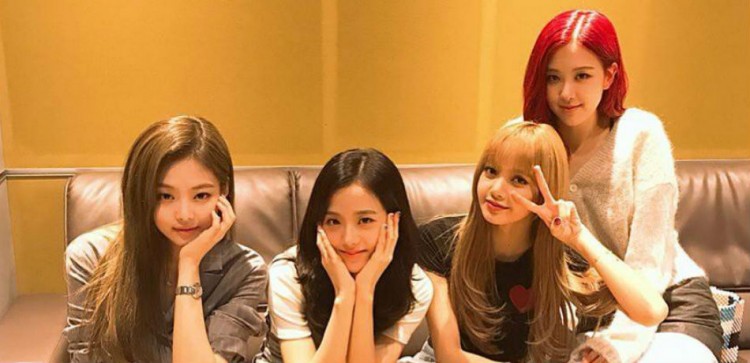 BLACKPINK took over the K-pop world by storm during their debut back in 2016, and the girls haven't lost their touch as their recent comeback was such a huge success. In fact, Jisoo, Jennie, Rose, and Lisa are so in demand that YG Entertainment is in discussion with top U.S. labels for the girl group's possible American debut.
BLACKPINK got a lot of love and attention after their mega-successful comeback with "DDU-DU DDU-DU." Jisoo, Jennie, Rose, and Lisa then followed up with a more mellow single, "Forever Young."
Even though the song didn't have an official music video, BLACKPINK's dance practice video garnered over 11 million views on YouTube and over 600 likes just a week after it was posted on the social media platform. This confirms that Jisoo, Jennie, Rose, and Lisa are definitely one of the most popular and successful K-pop artists right now.
In fact, BLACKPINK's popularity didn't only stop in South Korea or Asia, but they have won the attention of K-pop and music lovers in the States. Now, YG Entertainment is reportedly getting ready to launch a full-blown debut for Jisoo, Jennie, Rose, and Lisa in America.
"We've actually been in contact with some of the best record companies in the United States about BLACKPINK," YG Entertainment revealed. "We believe we'll be delivering some good news in the near future."
This update is definitely something that both local and international BLINKs are very proud of. However, the label noted that Jisoo, Jennie, Rose, and Lisa would be focusing solely on their domestic promotions for the rest of the year. And since BLACKPINK is at the top of their game right now, with "DDU-DU DDU-DU" dominating charts worldwide, YG Entertainment shared that the girls are already getting ready for the release of their next song.
"BLACKPINK made a comeback after a year, so their domestic promotions are first priority," YG Entertainment reassured the fans. "They've finished recording their next song."
Stay with Korea Portal for more updates of BLACKPINK's possible debut in the U.S. In the meantime, watch their "Forever Young" music video below.
© 2023 Korea Portal, All rights reserved. Do not reproduce without permission.