BLACKPINK's Lisa Meets Handsome Thai Fanboy & Her Reaction Is Priceless [WATCH]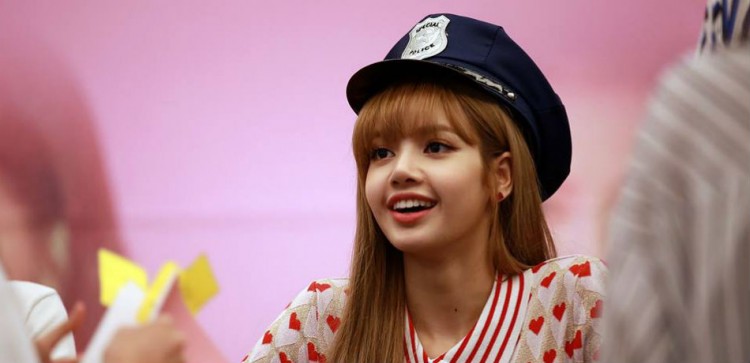 BLACKPINK had their first fansign event at Goyang on June 23 after their successful comeback over a week ago. Many BLINKs (BLACKPINK fandom name) from different places attended the fan meeting, including a handsome Thai fanboy who appeared to have made Lisa's heart skip a beat.
Aside from K-pop idols' concerts and guest appearances, fan signing events are the next best thing for fans to see their favorite stars up close. So despite living miles away from Korea, the fanboy booked a ticket and flew to BLACKPINK's recent event, and possibly found his way to Lisa's heart.
Reports revealed that the Thai fanboy was already getting a lot of attention when spotted at the event. He was tall, handsome, and had the celebrity aura. So when it was finally his turn to have his BLACKPINK album signed, Lisa was visibly giddy over him.
The 21-year-old Thai singer and dancer was smiling from ear to ear and appeared to be blushing as well. Although Lisa remained professional and did what she was supposed to do, which was to sign the album and did a little conversation exchange with the fanboy, the BLACKPINK rapper was clearly taken aback by his presence.
As it turns out, the Thai fanboy who looked like a celebrity was, in fact, a celebrity in Thailand! His name is Sapol Assawamunkong, a 24-year-old Thai actor and model.
Sapol Assawamunkong is one of the Best Golf influencers in 2018 and was chosen as The Cleo Most Eligible Bachelor in 2016. Aside from his celebrity achievements, he is also a certified BLINK and a Lisa fanboy. In fact, the actor was so happy to have met Lisa and had his album signed that he took to Instagram to share a snap.
Since Sapol Assawamunkong is a well-known celebrity in Thailand, Lisa recognized him. So instead of being the star and meeting her fanboy, she was also fangirling herself when she saw him during the fan signing event. As expected, fans then started to comment that they ship the BLACKPINK star and the Thai actor, noting that they look good together.
© 2023 Korea Portal, All rights reserved. Do not reproduce without permission.