Park Hyung Sik, Park Bo Young Dating: 'Your Wedding' Actress Admits Falling For 'Suits' Star While Working On 'Strong Woman Do Bong Soon'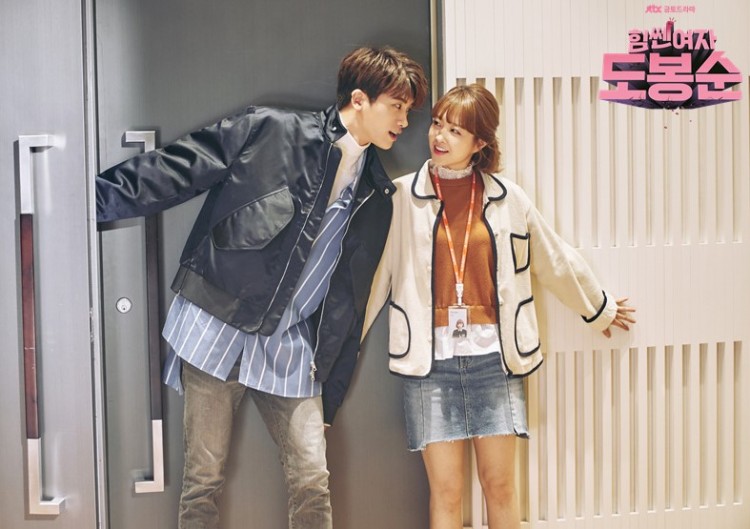 It's no surprise that people have been shipping Park Hyung Sik and Park Bo Young. After all, the two actors had amazing chemistry while working on Strong Woman Do Bong Soon. The Suits star even declared his love for his leading lady, admitting that he fell for Bo Young on the set of their romantic comedy. Interestingly, the Your Wedding actress had confirmed that she fell for Hyung Sik when they were still filming. There must have been love in the air in the JTBC show's set!
Park Bo Young might not be active on social media, but that hasn't stopped the Strong Woman Do Bong Soon actress from showing that she cares about Park Hyung Sik. The Oh My Ghost star had recently sent her former leading man a reminder that he is in her thoughts. The Hwarang: The Poet Warrior Youth actor immediately showed the present to his Instagram followers who were thrilled to see that the couple were keeping in touch although they were away from each other. So has Bo Young finally admitted her relationship with Hyung Sik?
Park Bo Young had revealed that she was already a fan of Park Hyung Sik before they started working together on Strong Woman Do Bong Soon. The Your Wedding actress confirmed that she had wanted to meet the ZE:A idol, who was reportedly a funny figure on the set of the show. Bo Young also admitted that she may have fallen for Hyung Sik because of one particularly adorable stunt he pulled off-screen.
"During the spare time while filming the drama, Hyung Sik would turn on some of the songs by ZE:A, and dance the choreography," Park Bo Young said. Fans believe that seeing her former idol perform for her in the flesh may have been what the Strong Woman Do Bong Soon actress needed. From there, their relationship may have blossomed although the show has concluded.
There are speculations that Park Bo Young and Park Hyung Sik will be reuniting for a new project. Stay tuned for more updates on the Strong Woman Do Bong Soon couple.
© 2020 Korea Portal, All rights reserved. Do not reproduce without permission.