'Lucifer' Season 4 Spoilers: EPs Reveal New Character & More Mature Scenes Coming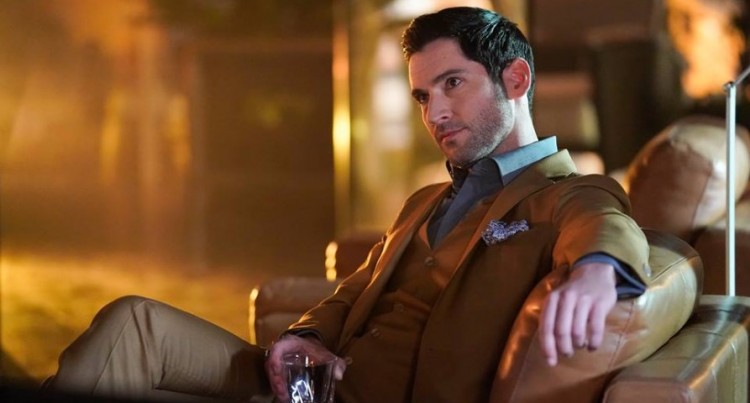 As Netflix picked up Lucifer Season 4, fans can expect to see more mature scenes involving, of course, Tom Ellis. And if it's not exciting yet, there will be a new character coming and is set to play a major role.
Lucifer Season 4 "will introduce a character from Lucifer's past who will 'bring a whole new dimension to everything,' " executive producer Joe Henderson said, per TVLine. He, along with the other producer Ildy Modrovich, will work on a new era of Lucifer's mythology.
As fans believed that it could be the Angel of Death, Azrael, the publication shut down those assumptions. To recall, his character was a part of the episode "Boo Normal," which was included in the original planned Season 4. Hence, there is just a possibility that he will make an appearance and not going to play a major role.
In addition, now that Lucifer Season 4 is on Netflix, the show is set to have more creative freedom. As the streaming service is allowed to show more explicit content, violence, and sexual scenes compared to television networks, the fantasy police procedural drama might take advantage of this.
Modrovich also told TVLine that they could have done these things in Lucifer Season 1, but they can't do so. She was pertaining to the scene where Lucifer (Tom Ellis) came out naked. "We didn't want to see anything crazy, but we wanted to see the 'back' of him," she said.
She went on to explain that Ellis has a "wonderful back"; thus, they wanted to show it. Unfortunately, they were not allowed to do it at the time. They also had to remove his reflections from the piano so that they won't get censored by the network. And now that Lucifer Season 4 is on Netflix, they can be a little playful with this kind of scenes.
Also, talking about Netflix's more open rules about violent scenes, Modrovich said that Lucifer Season 4 can now show blood that looks more real and more horrifying horror sequences. Although she promised that they would stick to the show's theme, they will surely take advantage of the things that they can do now. "That I think can make a big difference," she said.
© 2022 Korea Portal, All rights reserved. Do not reproduce without permission.