G-Dragon Enlistment Controversy: Other Soldiers Questioning BIGBANG Member's Hospitalization & VIP Treatment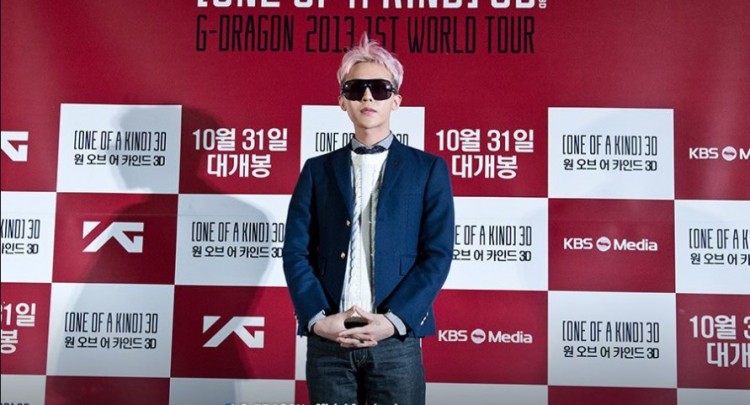 G-Dragon's hospitalization is now being surrounded by controversies. In fact, soldiers are complaining of the VIP treatment the 29-year-old rapper is receiving. So to defend the Big Bang member, YG Entertainment and the Ministry of Defense finally spoke about it.
According to AllKpop, both Ministry of Defense and YG Entertainment admitted that G-Dragon is currently admitted in a one-person room in Yangju, Gyeonggi Province hospital while being enlisted. However, in spite of the claims that he is staying in a colonel's room, the agency and the government department insisted that a room like that doesn't exist.
Ministry of Defense and YG Entertainment both cleared that G-Dragon has been through normal procedures just like a non-celebrity soldier. In fact, the initial confirmed that even the ordinary soldiers can be admitted in this one-person room.
But, a lot of enlisted soldiers denied Ministry of Defense's claim. "None of those soldiers see the special treatment G-Dragon has gotten by getting air conditioned one-person rooms," a soldier complained. As every one of them serves their country the same, he protested that all of the soldiers in the hospital should have the same treatment as G-Dragon.
Another soldier confirmed that colonel rooms exist in contrary to what Ministry of Defense and YG Entertainment said. The hospital has six floors, and the colonel's rooms are located on the third floor. He also revealed that ordinary soldiers like him could not be hospitalized in these one-person rooms. In fact, at the time he had a serious injury, he was admitted into an eight-person room for 24 days straight.
The first soldier also revealed that G-Dragon is not receiving special treatment, although he is enjoying long vacations and receiving a surgery outside the military hospital. "This happens often," he said.
To recall, Asia One reported that a local media outlet first revealed that G-Dragon had been hospitalized in the military hospital since June 19. He is said to be suffering from ankle pain. The room he is in is described to be first-class and specially made for the colonels. In fact, even the majors and lieutenants cannot be admitted there.
The room is also complete with an air-conditioner, a television, and a refrigerator. On the other hand, the ordinary soldiers have to stay in four to eight-person rooms that don't have these kinds of facilities. G-Dragon is also enjoying extended visiting hours. From the usual 11 a.m. to 5 p.m. allowed hospital visit, the Big Bang member's visitors can stay past this time. He is set to be discharged from the hospital on June 28.
© 2023 Korea Portal, All rights reserved. Do not reproduce without permission.