TWICE Comeback 2018: Jihyo Accidentally Shares Group's New Concept [WATCH]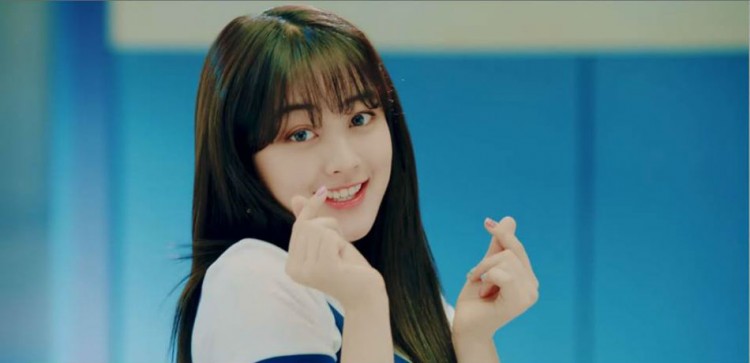 TWICE is arguably one of the most popular K-pop groups right now, and fans are dying for their summertime comeback. Since the concept of their return is such a big deal, the girls and JYP Entertainment have kept it secret for as long as possible. However, Jihyo accidentally let it slip and revealed their new concept.
While doing a live broadcast with Jeongyeon, who is sporting longer hair, Jihyo revealed that TWICE is trying out a sexier concept this time. In fact, the 21-year-old South Korean singer and dancer even described the clothes that they wore, possibly during the time they filmed "Dancing the Night Away," which is the title track for their special album.
"For the first time, all the members wore sleeveless tops. There is more skin showing, Jihyo said. "Not sure if you guys will like it or hate it… Sorry if you don't want to see it."
Teaser images for "Dancing the Night Away" were released on June 27 KST, and it confirmed Jihyo's broadcast revelation. Nayeon, Jeongyeon, Momo, Sana, Jihyo, Mina, Dahyun, Chaeyoung, and Tzuyu will be seen wearier much sexier clothes, compared to sweet and cute ensembles, which they are mostly known for. And although they usually wear light colors like pink and baby blue, the teaser photos showed TWICE wearing darker clothes like black and deep red.
Is this the end of TWICE's cute concept? Probably not, since some of the members still wore pigtails and adorable clips and headbands in the snaps. However, they have definitely changed their outfits to a more mature style.
This is not the first time that TWICE teased that they will start showing a more mature side of them. However, the girls always end up doing what they do best, which is to be cute.
While fans are quite content with TWICE's cute concept, Dahyun revealed on the May 3 airing of KBS 2TV's Happy Together 3 that despite people's perception of them, doing some overly cute things is not their best trait at all.
"Unlike how we may seem, we are actually not very good at doing cute stuff," Dahyun said at the time. Surprisingly, the rest of the members appeared to agree with her as well.
jihyo spoiled again saying the clothes they wore for this comeback will show alot of skin. pic.twitter.com/J8FfA6KAMx — (@onefortwice) June 10, 2018
© 2023 Korea Portal, All rights reserved. Do not reproduce without permission.