TWICE Chaeyoung Is Done With JYP Entertainment Girl Group's Cute Concept? Do Nayeon, Jeongyeon, Momo, Sana, Jihyo, Mina, Dahyun, & Tzuyu Feel The Same Way?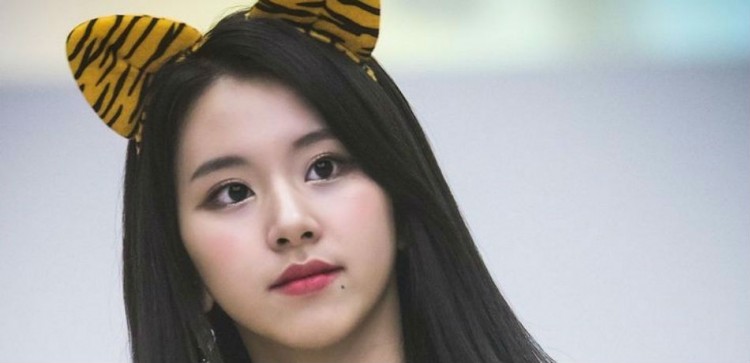 TWICE is known for their catchy songs and cute concept. Although the JYP Entertainment girl group had previously teased that they will start showing a more mature side of them, they always end up doing what they do best, which is to be cute. Is Chaeyoung finally done with the concept?
TWICE members Nayeon, Jeongyeon, Momo, Sana, Jihyo, Mina, Dahyun, Chaeyoung, and Tzuyu may have changed their fashion game and hairstyle every comeback, but they have always remained cute. Wearing adorable outfits and doing some sweet poses—these are known as the JYP Entertainment girl group's trademark.
While fans are quite contented with TWICE's appearance, it appears that Chaeyoung (Son Chae-young) wants to try something new. In fact, supporters of the group couldn't help but notice the 19-year-old South Korean singer's sudden change in her makeup.
TWICE's Chaeyoung started to wear much bolder makeup, which the group is not at all known for. The JYP star sported a bit more mature and stronger look during their recent concert.
Nayeon, Jeongyeon, Momo, Sana, Jihyo, Mina, Dahyun, Chaeyoung, and Tzuyu got the chance to greet the fans at the show, and that's when Chaeyoung's new makeup style was noticed. Although her new look was a lot different from what most people are used to, netizens reacted positively to her new makeup style.
"She's so pretty. She has potential to become even prettier as time passes by," one fan said. "She looks so much better with this style," another one noted.
With Chaeyoung's new look being accepted fully by fans, does this mean that TWICE will drop its cute image and finally show their mature side? This might actually be possible. In fact, Dahyun previously revealed that despite people's perception of them, doing some overly cute things is not their best trait.
"Unlike how we may seem, we are actually not very good at doing cute stuff," Dahyun revealed on the May 3 airing of KBS 2TV's Happy Together 3. The rest of the TWICE members appear to agree with her comment as well.
© 2023 Korea Portal, All rights reserved. Do not reproduce without permission.