BLACKPINK's Jisoo Explains Why She Is Group's Top Visual, Reveals Her Best Facial Feature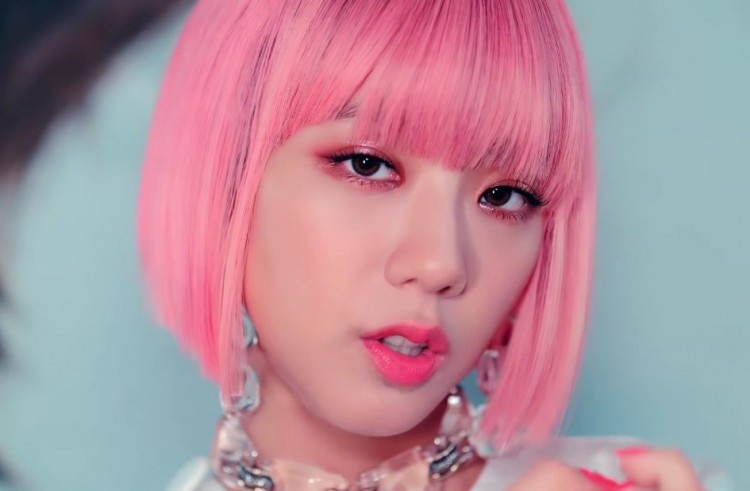 There is little doubt that all the members of BLACKPINK are gorgeous young women. However, Jennie, Lisa, and Rosé all agree that Jisoo is the top visual of the girl group. So what exactly makes Kim Ji Soo stand out? The idol has just admitted that it has something to do with an adorable facial feature.
BLACKPINK is currently enjoying the success of their new album Square Up as well as the infectious hit singles "Ddu-Du Ddu-Du" and "Forever Young." Not surprisingly, Jisoo, Lisa, Jennie, and Rosé have been busy with promotions following their comeback. Nevertheless, Kim Ji Soo has never lost her sweet smile despite her hectic schedule.
The girl group recently appeared in SBS' One Night of TV Entertainment to talk about Square Up and the overwhelming success of "Ddu-Du Ddu-Du." According to AllKpop, the BLACKPINK idols also discussed interesting details about the group dynamics. Interestingly, Rosé, Jennie, and Lisa all decided that Jisoo is the top visual, stating that she is the face of the girl group. The host quickly asked Kim Ji Soo which part of her body is her favorite.
Jisoo's response was not a surprise at all. The BLACKPINK idol declared that she favors her lips. However, it was her explanation that has fans looking over her photos and wondering why they never noticed it before.
"It turns into a heart when I smile," Jisoo said of her lips. The BLACKPINK member even smiled to demonstrate how easily her mouth transforms into an adorable heart on her face.
Can't unsee that adorable little heart on Jisoo's gorgeous face! #BLACKPINK #JISOO #DDU_DU_DDU_DU #ForeverYoung pic.twitter.com/ST4Qyvc9fc — nobelle borines (@lagatanegra69) June 27, 2018
Fans were quick to agree that Jisoo's best feature is indeed her sweet smile. "It really does wow she's so pure," one BLACKPINK fan gushed while another wrote, "Was wondering why I love her smile, now I know."
BLACKPINK's success is expected to get even bigger soon. There have been reports that Lisa, Jennie, Jisoo, and Rosé will be heading for the US to promote Square Up.
© 2023 Korea Portal, All rights reserved. Do not reproduce without permission.