Girls' Generation Reunion: Tiffany Young Discusses Possible Get-Together, New Music With Taeyeon, Sunny, Hyoyeon, Yuri, Sooyoung, Yoona, Seohyun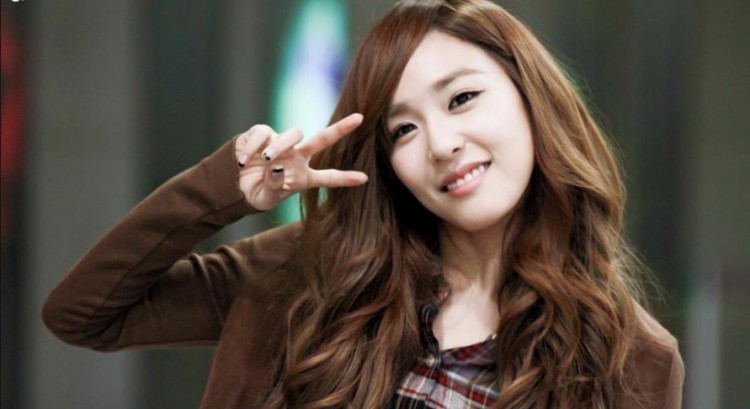 After leaving Girls' Generation in 2016, fans are still hopeful that Tiffany Young will once again be reunited with the girl group. Now, it looks like they all have the reason to celebrate as the 28-year-old star expressed her interest in working with her former band and releasing possible new music.
In an interview with Billboard, Tiffany Young answered the question about Girls' Generation's comeback performance. There is no concrete plan for the girls' reunion yet, but the singer is also looking forward to it.
"I told the girls, 'Hey I'm a free agent. I am enjoying this. Let me know when you want me. I can be there,'" she told the music magazine. Although business is business, Tiffany Young insisted that her Girls' Generation bandmates are more important. "My girls are my girls. We are each other's," she said. So, she strongly believes that they would once again be working together in time.
To recall, Tiffany Young started to be a free agent since she left SM Entertainment in 2017, per Koreaboo. But, she is still open to the possibility of again working with her former group, Girls' Generation. She also revealed that her relationship with Taeyeon, Sunny, Hyoyeon, Yuri, Sooyoung, Yoona, and Seohyun remains the same in spite of them being apart.
In fact, they are all supporting each other's solo careers and cheering for their new albums, songs, and complimenting one another's works. "It's nice to see each bandmate really pushing outside of what we're comfortable with," Tiffany Young said about her former Girls' Generation groupmates. So, they are all convinced that their time to work together again will definitely come.
Meanwhile, Tiffany Young also revealed that she remembers her former group Girls' Generation every time she sees RuPaul's Drag Race. The singer explained that the show's queen is sending positive vibes to everyone that can make them "feel understood." This trait is the one that reminds her of her former bandmates.
Remembering her good old days with Girls' Generation, Tiffany Young recalled the time when she was dancing in the opposite direction of the girls. Even though it was an embarrassing moment for her, they said that it was a move that made her famous. "Looking back at it, 11 years ago, it's pretty cute now!" she said.
© 2023 Korea Portal, All rights reserved. Do not reproduce without permission.