BLACKPINK To Possibly Grace KBS's 'Guerilla Date,' To Also Appear In Other Variety Programs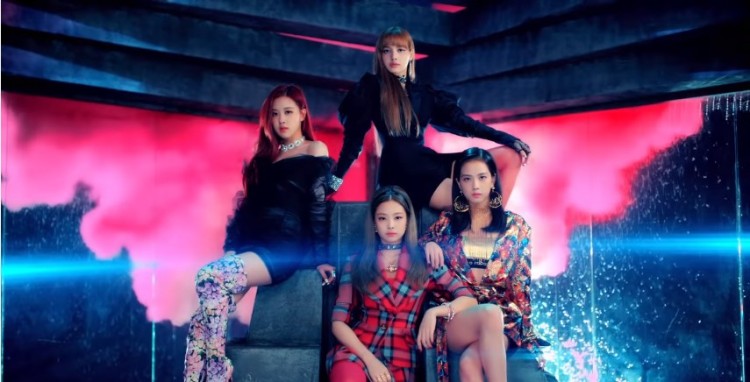 BLACKPINK is now busy promoting their new album, Square Up, so Jisoo, Jennie, Rosé, and Lisa are often seen here and there. But, what makes fans wonder is-will they be seen in KBS's Guerilla Date? After the network bans the group's "See U Later," new photos suggest they might be gracing the show.
Fans, who are called BLINKs, believe that BLACKPINK's new photos online hint at the girls' possible appearance on Guerilla Date. According to Koreaboo, the snaps have the same crowd and settings just like what the show's previous episodes have. In fact, it looks exactly the same when Girls' Generation Yoona appeared on the show.
Adding fuel to the fire, some fans shared some clips from the mysterious event—making the claims that BLACKPINK will be seen in Guerilla Date. The KBS show is known for arranging a street date between a lucky fan and their favorite idol. This, too, makes hopeful fans to see Jisoo, Jennie, Rosé, and Lisa on Music Bank.
This is after KBS considers BLACKPINK's "See U Later" unfit for broadcast. According to reports, the network decided to ban the song, which is from their new album Square Up, because of "profanity and vulgar expressions." The lyrics in question contain the words, "f" words, "gang," and "going in hard."
To recall, this is not the first time that KBS banned BLACKPINK's song, per KBS. In 2016, the network also deemed "BOOMBAYAH" unfit for broadcast. This was because of the word "Henny," which was believed to be the shortened term for the liquor Hennessey that was mentioned throughout the lyrics.
KBS also revealed that "BOOMBAYAH" contained an improper phrase like "Middle Finger up F." At the time, BLACKPINK was reported to change their hit song's lyrics to be able to lift the ban.
Meanwhile, on Thursday, June 21, it was announced that BLACKPINK will be gracing SBS's Running Man. "BLACKPINK members are appearing on Running Man," a source from the network confirmed. However, not everyone is going to be seen on the show. According to Soompi, it is not yet revealed who among Jisoo, Jennie, Rosé, and Lisa is will grace the variety program. They are also set to appear in JTBC's Idol Room.
© 2019 Korea Portal, All rights reserved. Do not reproduce without permission.