MAMAMOO's Hwasa Possibly Hinted At Working On New Project With LOCO After Inciting Gopchang Fever Through 'I Live Alone'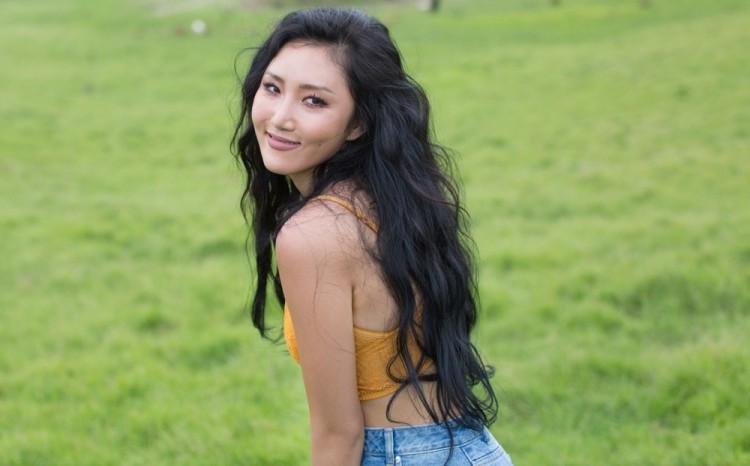 It looks like Hwasa really enjoyed working with LOCO on their sexy hit "Don't Give It To Me" and is looking forward to a new collaboration. Not surprisingly, the MAMAMOO idol may have hinted at another reunion with the rapper in the future.
So does this mean Hwasa will be doing more shows similar to I Live Alone? It was already been confirmed that the MAMAMOO member will be making another appearance in the MBC series. Nevertheless, fans are hoping that Hwasa will work on a travel show with "Don't Give It To Me" collaborator LOCO in the future.
Hwasa recently spoke up about her appearance in I Live Alone, where she went to a gopchang restaurant to consume a staggering amount of food on her own. In addition to singlehandedly demolishing the small intestines she was grilling on her table, the MAMAMOO idol ordered gopchang jeongol or stew as well as fried rice with her meal. Not surprisingly, Hwasa's hearty appetite has inspired people to eat more gopchang since the episode aired last week.
In a recent interview, Hwasa admitted that she has been told about the gopchang fever she incited through her I Live Alone episode. The MAMAMOO member revealed that her friend recently had to wait two hours to get a seat at a gopchang restaurant. Nevertheless, Hwasa stays humble and shared her thoughts on healthy eating.
"I don't actually know if this is a 'gopchang fever,' but I hope many people could be happy eating delicious food with their good friends even if the menu isn't necessarily gopchang," Hwasa said. The MAMAMOO idol also teased about wanting to do a show where she could travel with her fellow musicians when asked if she would do another variety show.
"If I had to choose, I want to shoot a travel variety show with MAMAMOO members," Hwasa stated. However, fans also wondered if she was considering being in a show with LOCO with whom she had worked with in Hyena on the Keyboard. Although the MAMAMOO idol has not confirmed another collaboration yet, people believe that the two had a great working relationship for the track "Don't Give It To Me" and are hoping for more songs.
© 2023 Korea Portal, All rights reserved. Do not reproduce without permission.