BLACKPINK Jisoo, Jennie, Rosé & Lisa Admit Yang Hyun Suk Didn't Compliment Them On Their Comeback Performance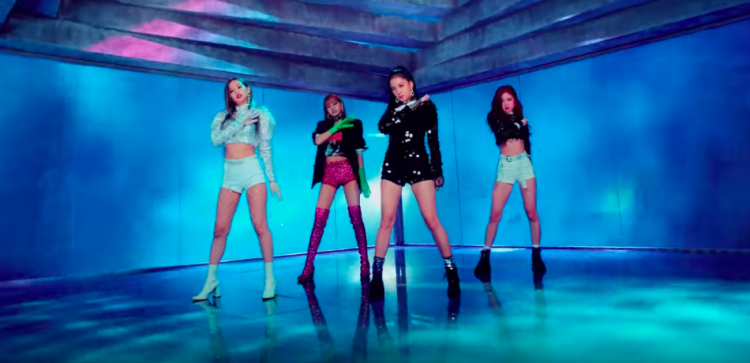 BLACKPINK definitely had a successful comeback. Their latest hit "DDU-DU DDU-DU" had already passed the 50 million mark in YouTube views just a couple of days after its release. However, Jisoo, Jennie, Rosé, and Lisa revealed that YG Entertainment's CEO Yang Hyun Suk didn't give them a compliment despite their recent success.
BLACKPINK's Jisoo, Jennie, Rosé, and Lisa were guest stars on the June 19 broadcast of Two O'Clock Date's Ji Suk Jin. Knowing how successful their comeback was, DJ Ji Suk Jin asked the girls if Yang Hyun Suk complimented them for their first comeback with "DDU-DU DDU-DU."
Rose responded, "He didn't." Jisoo then added, "We were disappointed after our first broadcast too. I think the boss didn't think we did the best like during our choreography practice."
While this revelation appears to be a bit harsh, Yang Hyun Suk is known to be a tough CEO, and he is not one to be easily impressed. The YG Entertainment boss expects his artists to be always at the top of their game. If he noticed that the performers didn't do their best, he wouldn't sugar-coat what he feels about it.
Although BLACKPINK has only been in the business for two years, they have worked under Yang Hyun Suk's management since before their debut, so he knows what he likes and doesn't like. Basing on their recent interview, it seems that the YG Entertainment boss believed that Jisoo, Jennie, Rosé, and Lisa could do a lot better on their first comeback stage.
But even though Yang Hyun Suk didn't seem to be overjoyed with their undeniable success, BLACKPINK would never trade YG Entertainment for any other label. In fact, when asked if they would've signed with SM Entertainment if they received an offer before YG, Jennie firmly said, "No."
BLACKPINK became the first girl group that debuted under YG Entertainment in six years after 2NE1. Many see Jisoo, Jennie, Rosé, and Lisa as the new version of CL, Bom, Dara, CL, and Minzy. After a year of hiatus, YG Entertainment announced the disbandment of 2NE1 in 2016.
© 2023 Korea Portal, All rights reserved. Do not reproduce without permission.
Tags:
BLACKPINK
,
isoo
,
Jennie
,
Rose
,
Lisa
,
YG Entertainment
,
Blackpink comeback
,
BLACKPINK lightstick
,
K-pop
,
Kpop
,
Black Pink