BLACKPINK Comeback 2018: Jisoo, Jennie, Rosé, & Lisa's Fifth Member Was Allegedly Dropped For Breaking YG Entertainment's Rule [PHOTO]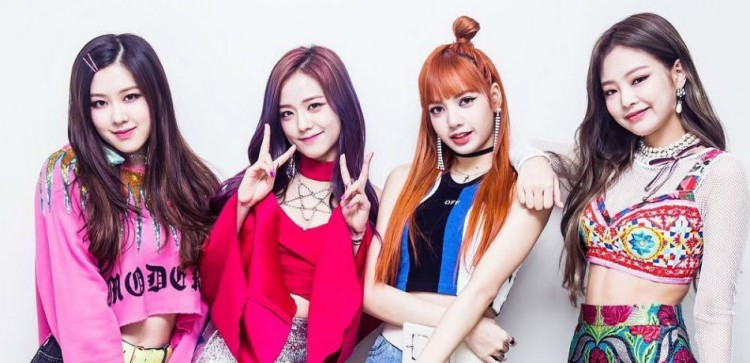 With the success of 2NE1 as a four-member group, many believed that Jisoo, Jennie, Rosé, and Lisa were carefully handpicked to be the new queens of YG Entertainment. However, it is now revealed that BLACKPINK was supposed to debut as a five-member group, but the fifth member was dropped. What happened?
Photos of BLACKPINK with a fifth member emerged online that led fans to ask why she didn't make it to the group. The girl in the picture is Cho Miyeon, who was a YG trainee for five years but is now an official member of (G)I-DLE under Cube Entertainment.
Comments like "No wonder she had that feel of BLACKPINK," "I think she would've been popular as a BLACKPINK member too," and "She's totally BLACKPINK" started to flood after seeing Miyeon with Jisoo, Jennie, Rosé, and Lisa.
Most netizens seemed to agree that the (G)I-DLE singer has the face and the aura to be a BLACKPINK member. So why was she removed from the popular YG Entertainment girl group?
Rumor has it that Miyeon was caught with MIX & MATCH contestant Jung Jin Hyung on a trip to Japan. Since YG Entertainment is infamously known for its dating ban, the former YG trainee's decision to go out in public with a male companion might have jeopardized her career as a BLACKPINK member.
Although this speculation made a lot of sense, the real reason why Miyeon did not debut with Jisoo, Jennie, Rosé, and Lisa was never made public. But since the (G)I-DLE singer spent a lot of time with the BLACKPINK girls, she revealed that she maintained a good relationship with them.
While fans are still wondering why BLACKPINK didn't debut as a five-member group, a YG Entertainment affiliate revealed that the group was supposed to have more members in it. Obviously, BLACKPINK ended up with four members, Jisoo, Jennie, Rosé, and Lisa, and their combined talents were enough to make them instant superstars.
"There were originally nine members, but Yang Hyun Suk suddenly changed the plan two years ago to debut four members first," the source said. "Although we don't know exactly what he is thinking, the remaining five trainees are still at YG and BLACKPINK is thought of as an advance party, in a sense, back at the company."
Unseen predebut pictures of BLACKPINK members and ex-YG trainee Cho Miyeon (of (G)I-DLE) pic.twitter.com/8PF4voSPvh — noura (@chaeIisa) May 4, 2018
© 2023 Korea Portal, All rights reserved. Do not reproduce without permission.