Seo Kang Joon Drama 'Are You Human Too' Impresses With 'Goblin' Feels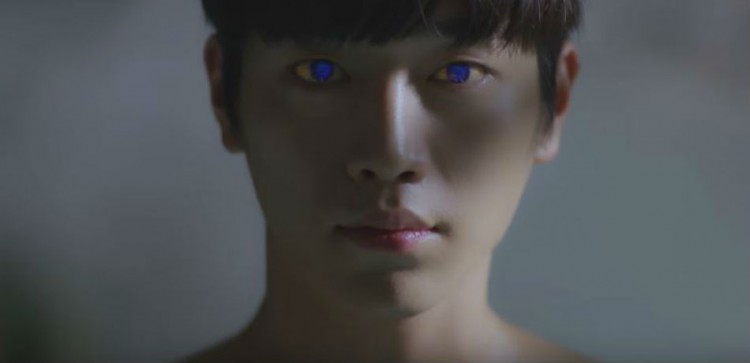 The sci-fi romance drama Are You Human Too is off to a good start with the new KBS series posting solid ratings. With the impressive computer graphics used in the drama and its scale of production, the Seo Kang Joon starrer was even compared to the global hit Goblin.
Seo Kang Joon's character in Are You Human Too might not be the mythical goblin that Gong Yoo embodied in the 2016 tvN series. However, the two dramas bear a slight resemblance to each other in terms of production scale. A few netizens even highlighted how the new KBS series felt like it was a big budget film and not a small screen production.
When Goblin premiered in December 2016, many viewers were also impressed by the special effects used in the drama that included a scene where Gong Yoo's character first displayed his god-like powers aboard a ship. The use of CGI graphics in Are Human Too was also applauded by avid South Korean drama fans given its flawless execution as featured in the first few episodes of the Seo Kang Joon series.
Are You Human Too director Cha Young Hoon also commented on the level of diligence needed to deliver a quality product. In a recent press conference, the filmmaker explained that the initial January release date of the KBS drama was even moved to give the production team more time to complete additional technical enhancements for the project.
Despite Goblin and Are You Human Too boasting of using state-of-the-art special effects, the former still trumped the latter in terms of premiere episode ratings. The Gong Yoo starrer debuted with an impressive viewership share of 6.322 percent, while the two-parter premiere of Seo Kang Joon's drama reached nationwide ratings of 5.2 percent and 5.9 percent, respectively.
Moreover, Are You Human Too Episodes 3 and 4 already showed a slight dip in viewership shares as compared to its first two episodes. Released on June 5, Episode 3 posted nationwide ratings of 5 percent, while Episode 4 recorded viewership ratings of 5.3 percent, according to Nielsen Korea.
The recent viewership percentages of the Seo Kang Joon series puts it at third place in the list of Monday-Tuesday primetime South Korean dramas. Partners for Justice retained its top spot with ratings of 6.7 percent and 8.2 percent. Meanwhile, Wok of Love landed at second place with ratings of 5.7 percent and 6.4 percent.
Are You Human Too, Partners for Justice and Wok of Love airs on KBS, MBC and SBS, respectively. Two new 30-minute episodes are released back-to-back every Monday and Tuesday.
© 2020 Korea Portal, All rights reserved. Do not reproduce without permission.