'Cheese In The Trap' Star Seo Kang Joon Admits Frustration Over 'Are You Human Too?' Drama Release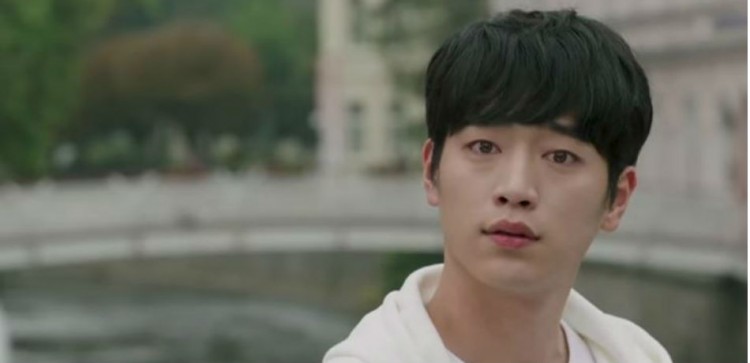 Avid fans eagerly waiting for Seo Kang Joon's return to the South Korean entertainment industry will soon see the young actor in the small screens. The "Cheese in the Trap" actor is set to delight viewers with his upcoming drama "Are You Human Too?"
The South Korean actor recently attended the press conference for KBS' upcoming sci-fi drama, Seo Kang Joon, along with fellow cast members such as Gong Seung Yeon, Lee Joon Hyuk and others shared their thoughts about the highly awaited show. Held on May 31 in Seoul, the "Cheese in the Trap" star even gave candid responses about the said production, as well as his thoughts on his long absence from the small screens.
Seo Kang Joon was last seen on the 2016 tvN drama "Entourage" which was a South Korean remake of the US TV series of the same name. Apart from cameo stints on a web production and filming the upcoming KBS sci-fi drama, the actor spent the majority of 2017 outside of the limelight. When asked about the actor's long hiatus, the 5urprise alum revealed that he wanted to take extra care in choosing his next project, according to AllKpop.
The "Are You Human Too?" star told reporters at the press conference that despite wanting to greet his fans with a new project in 2017, he became "very cautious" about his decision to join a new production at the time.
Seo Kang Joon also revealed that he felt frustrated with his long hiatus including the scheduled 2018 release of his upcoming KBS drama. Given the pre-filming conditions of the said production, the young star explained that he became upset at knowing how long his avid fans would have to wait for his drama comeback.
Meanwhile, Seo Kang Joon also revealed his target viewership rating goal for "Are You Human Too?" The actor shared how he would like the upcoming drama to reach viewership shares of 15.5 percent, according to Soompi. However, he also stated that a rating of 8.5 percent would be a more realistic goal.
"Are You Human Too?" tells the story of the artificial intelligence robot Nam Shin III who was created after the human Nam Shim fell in a coma. Portrayed by Seo Kang Joon, avid fans can look forward to seeing a mix of action scenes, intrigue, romance and family drama in the upcoming production.
Seo Kang Joon's comeback drama "Are You Human Too?" will premiere on June 4 on KBS. Watch the preview below.
© 2023 Korea Portal, All rights reserved. Do not reproduce without permission.