'The Walking Dead' Season 9: Anniversary Box Potentially Leaks How Andrew Lincoln Will Exit Show, Norman Reedus Not Ready To Lead Series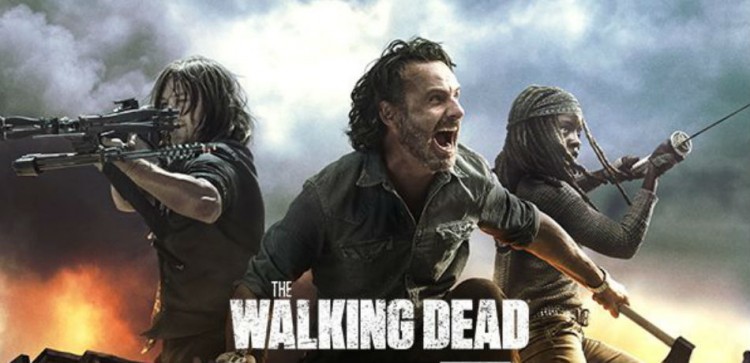 Big changes are set to happen in The Walking Dead Season 9 with a major cast shake-up and storyline adjustments. Following news of Andrew Lincoln's upcoming exit from the AMC series, critics are doubtful that Norman Reedus will be able to successfully handle the role of the show's main protagonist.
Avid fans of the AMC zombie apocalyptic series will soon have to bid farewell to one of the show's lead stars. Following the announcement of Andrew Lincoln's reduced participation in the upcoming The Walking Dead Season 9 that will eventually lead to him saying goodbye to the series, showrunners are planning to give Norman Reedus a more prominent role in the show. The actor has even signed a $20 million contract to remain in the series.
However, some fans are not convinced that Norman Reedus' character can play the role of a strong leader in The Walking Dead Season 9. The actor's Daryl has yet to showcase qualities of a good leader who can effectively take care of a community as shown in previous seasons of the AMC series, according to Cinema Blend.
Unlike Andrew Lincoln's character Rick who was able to form meaningful connections with other people, Daryl can be quite aloof and only has strong relationships with specific individuals. Considered the quiet and brooding type, the said character also has the tendency to look after his own interest rather than that of the team's. Despite some fans reacting negatively to news of Norman Reedus' future role in The Walking Dead Season 9, avid viewers are still hopeful that showrunners will soon provide clarity on the AMC series' direction.
Meanwhile, a special The Walking Dead Anniversary Box set may have leaked the potential story arc ending of Andrew Lincoln's character. To commemorate the upcoming 15th anniversary of Robert Kirkman's comic book series, Image Comics and Skybound recently announced that they will release a special collection containing 144 issues of the said comic.
Apart from origin stories of specific characters, The Walking Dead Anniversary Box collection also includes storyline details of Rick's interactions with the Whisperer's Alpha. With the said leader's intention to show off her power by creating a border filled with human heads, several of the severed heads belong to some of Rick's friends such as Rosita and Ezekiel.
Speculations are high that showrunners may use the said plot detail to end Rick's arc in The Walking Dead Season 9. However, instead of Rosita and Ezekiel heads decorating part of the Whisperer's border, it would be Andrew Lincoln's character's head ending up on a stake, according to The Hollywood Reporter.
At this time, it is still unclear if the speculated demise of Andrew Lincoln's character will happen in the AMC series. Fans would have to wait for upcoming news to learn more about The Walking Dead Season 9.
© 2023 Korea Portal, All rights reserved. Do not reproduce without permission.