Gong Yoo 2018: South Korean Actor Admits Tormenting & Torturing Himself After Doing 'Coffee Prince,' 'Goblin'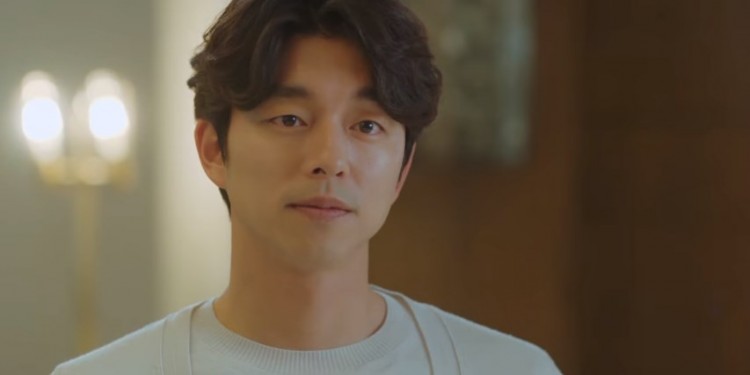 Gong Yoo has conquered the world with the success of the 2016 to 2017 drama, Goblin. However, in spite of the popularity, the 38-year-old star revealed that it took its toll on him to the point that he mentally suffered when the South Korean television series ended.
Gong Yoo played the role of a great and lonely god named Kim Shin in Goblin. The show was critically acclaimed and became a cultural phenomenon. However, when the series ended and the Coffee Prince actor returned to his natural self again, he had faced some life trials of his own.
Gong Yoo admitted to Elle Korea that he had a difficult 2017. It didn't just involve filming Goblin but his other television and movie projects as well. In the interview, he revealed that he went through a really hard time when he did Coffee Prince. He was 29-years-old at the time, per Shining Korean.
After 10 years, he did Goblin when he was 39-years-old and admitted that it "was hard, too." "I underwent an experience very similar to the one I had had exactly ten years later ... the pain was different," Gong Yoo revealed. He had some uncertainties about his future as a man and an actor. He, too, was worried if he could continue acting.
"I'm someone who's really hard on himself," Gong Yoo confessed. When he was 29, he revealed that he tormented himself a lot. Although he didn't torture himself that much after doing Goblin, he still suffered for a short time. According to Koreaboo, he felt like his body was giving up and getting every kind of illness all at once.
Gong Yoo even revealed that after wounding up with work and fatigue, he would just collapse. "Just all kinds of sicknesses and mental stress came flooding in when I finished," he said after filming Goblin. He even made a subtle rant at the 2017 Baeksang Arts Awards when he received his award. He confessed that he was afraid to stand in front of the audience and still looking for an "answer" to an unknown question.
In 2017, he told everyone that he lived too many lives in the past two years. From being in love to a woman he shouldn't in A Man and a Woman to being a zombie in Train to Busan and fought for his country in The Age of Shadows, everything took its toll on him. Gong Yoo continued to say that these made him confused—about who he really is, his real stand, and where is he heading after these. But, he said that he would use his award to stop wandering.
© 2019 Korea Portal, All rights reserved. Do not reproduce without permission.