Sandara Park 2018: Know Former 2NE1 Member's Beauty Secrets For Perfect Korean Glass & Dewy Skin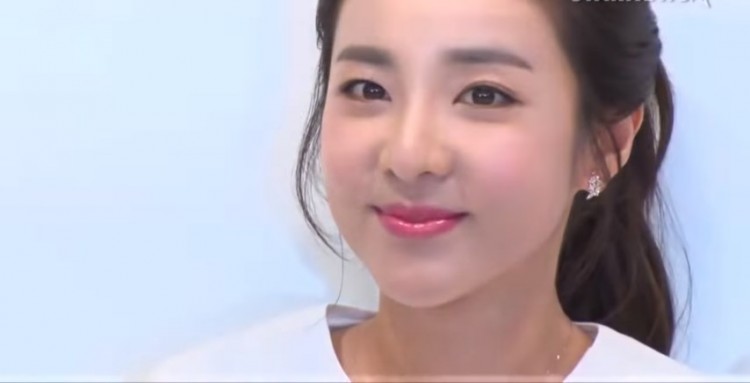 From a former member of the hitmakers 2NE1, Sandara Park is now a Korean beauty icon. With her perfect glass and dewy skin, a lot of women surely want to know her beauty secrets. As the Cheese in the Trap star is about to lead tvN's new lifestyle show Get It Beauty On The Road, the 33-year-old actress revealed some of her personal beauty routines.
In truth, Sandara Park said that she has "no secret." Just like everybody else, the K-pop beauty and fashion icon said that she is also human and what she does is just put on a face mask every night. "I try to do it every day, even if I'm tired or lazy because it only takes up to 15 minutes," she said. She even revealed that she personally likes printed masks with funny characters as it is more entertaining to see.
Aside from that, Sandara Park also advised everyone that more than the physical looks, the inner beauty is also important. "You need to work out regularly," she added. She even gave her Get It Beauty On The Road co-hosts, Chantalle Ng and Tay Ying, some tips on how to work out even if they are not in the gym. The television presenter showed them some of her everyday routine that they can do everywhere - whether they are at home, at their dressing room, and even in the toilet. Of course, aside from working out, they also have to do it by eating healthy food.
In an interview with Weekender Singapore, Sandara Park revealed the three skincare and makeup items that will keep her on the go. This includes her favorite facemask before she does her makeup, BB cushion for her dewy skin, and a versatile lipstick that can be used as a cheek tint and an eyeshadow.
In addition, as Get It Beauty On The Road is set and will be seen in Singapore, Sandara Park gave advise to the country's citizens on how they can take care of their skin in spite of the "hot tropical climate." The One Step star revealed that women should choose the right product for them that will surely make them look good. Also known as Dara, she strongly believes that having a good skin is the result of religiously following a good skincare routine. Also, finding the right treatment that suits different skin type and issues will do the works.
Sandara Park's Get It Beauty On The Road will premiere on July 10, 2018, at 6:30 p.m. on tvN Asia, StarHub TV Ch. 824 and Singtel TV Ch. 518/619. It will also be seen on Hub E City, StarHub TV Ch. 111/825, at 8 p.m. It will also be released for free on StarHub Go.
© 2019 Korea Portal, All rights reserved. Do not reproduce without permission.