'Seven Deadly Sins' Chapter 270 Spoilers: Alleged Official Summary Leaks; Ban & Melodia's Adventure Revealed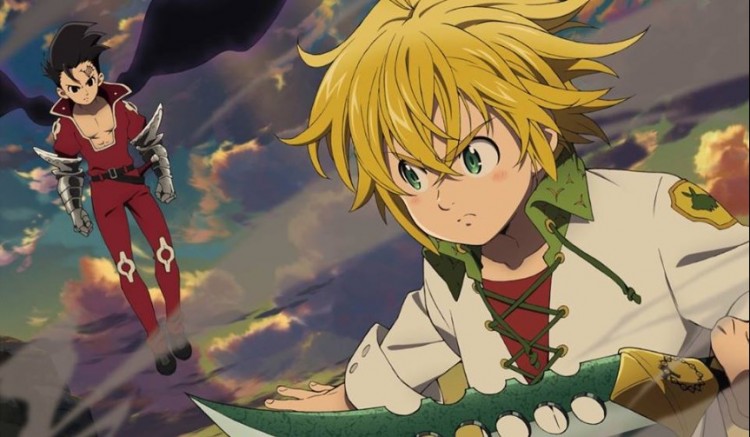 Fans have been waiting for the upcoming Seven Deadly Sins Chapter 270 as it is about to reveal the biggest fight in the series ever. To hype the manga series, the new installment has alleged summary leaks and it tells a lot about Ban and Melodia's adventure.
As obtained by OtakuKart, Seven Deadly Sins Chapter 270 will reveal a scene between Ban and Meliodas. Here, Ban will be asking the former captain of Dragon's Sin of Wrath of his plans when they return to their world, to which the latter said that he would remove Elizabeth's curse and drink Bernia ale. On the other hand, Ban is looking forward to drinking Aberdeen ale instead and revive Elaine.
On Seven Deadly Sins Chapter 270, Ban and Meliodas are followed by some "grasshopper-like" beasts. A strange bird will then catch the latter, but Ban will luckily save him using Crazy Hunt and kill these beastly creatures.
In the next scene, Ban and Meliodas will have a meal and talk about their reunion after 500 years in Seven Deadly Sins Chapter 270. Ban will show his hand and reveal that the "burnings and freezes" don't affect him anymore, but his lungs still feel inflamed at times. Meliodas will then commend him for living through Purgatory for more than a thousand of years and keeping hold of his sanity.
But, his experience imposes a huge change. Melodia will then ask Ban to find the Demon and return to their world in Seven Deadly Sins Chapter 270. However, while reopening the Boar's Hat, there is a shadow watching over them. As soon as they feel its presence, they confront it. The mysterious thing moved so fast. Ban tries to stop it, but his hand gets shredded.
The moment that the tip touches Melioda's back, the fight between them ends. The mysterious shadow in Seven Deadly Sins Chapter 270 will reveal itself as a "monstrous person." From its point of view, it is puzzled in thinking that Ban and Melodia are from a different world since it heard them talking about "getting back to their real world."
Confused about its real identity, Ban will ask the monster if it is the "Demon King's stooge." It then reveals something about the ruler of the Demon realm and tells them it can help them find it. However, for it to help them, the mysterious shadow wants them to do something for it in Seven Deadly Sins Chapter 270.
In continuation of Seven Deadly Sins Chapter 270, Ban and Melodias will see a boar-like creature, which introduces itself as "Wild." This, too, will ask them to help find its "long-lost brother." "Hawk!!!? Master!!!?" the two yelled in surprise. The Wild will then give its name again as a pointer.
© 2019 Korea Portal, All rights reserved. Do not reproduce without permission.