'Solo: A Star Wars Story' Gave Chewbacca The Best Backstory, Confirmed Interesting Millennium Falcon Fact From 'Empire Strikes Back'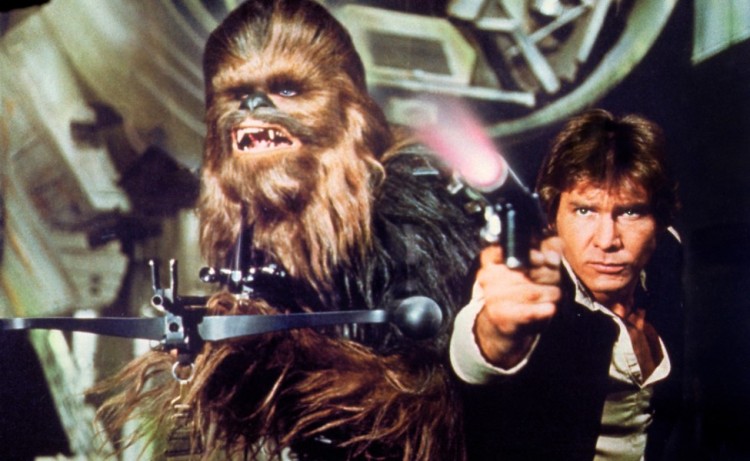 Solo: A Star Wars Story might not be the most successful Star Wars film in history, but the Ron Howard movie certainly packed a formidable punch. After all, the action flick finally revealed how Han Solo won the Millennium Falcon from Lando Calrissian, and fans got to see how the stuck up, half-witted, scruffy-looking Nerf herder managed to complete the Kessel Run in only 12 parsecs.
It was undoubtedly a space heist film, but Solo: A Star Wars Story was more than just a fun adventure for the future captain of the Millennium Falcon. Underneath all the action was a movie that centered on the most underappreciated character in the Star Wars Universe. So how exactly did Solo manage to put the focus on Chewbacca?
Fans have long considered Chewbacca as Han Solo's tall furry pet dog who can be adorable and frightening at the same time. After all, George Lucas' inspiration for the Wookiee was his pet Malamute, Indiana. The pooch was his sidekick during long drives, so Lucas decided to give Han a furry co-pilot. However, the Chewie that appeared in Ron Howard's Solo: A Star Wars Story had a grittier backstory that made him more lovable to his fans.
In Solo: A Star Wars Story, Han Solo ended up being accused of desertion and was thrown into a pit to be eaten by the captive beast in the Imperial outpost in the planet Mimban. It was revealed that the beast was a Wookiee and Han managed to persuade Chewbacca to work together so they can escape. Han did so by speaking Shyriiwook, the language of the Wookiees. The relationship between the two was borne of desperation and survival but ended up becoming a true friendship. After all, Chewie had every chance to abandon Han but decided to stay with the Millennium Falcon captain.
Chewbacca's relationship with Han Solo was not the only aspect that was brought to light in Solo: A Star Wars Story. The film also explained an interesting scene in The Empire Strikes Back where C-3PO tried to communicate with the Millennium Falcon. The droid commented that the ship had "a peculiar dialect." and the official Star Wars Twitter account may have confirmed that he was talking to Lando Calrissian's droid companion L3-37.
MilL3nnium Falcon. #ThrowbackThursday pic.twitter.com/FVbkqCJIu5 — Star Wars (@starwars) May 31, 2018
Solo: A Star Wars Story is currently in theaters worldwide.
© 2019 Korea Portal, All rights reserved. Do not reproduce without permission.