'Lucifer' Season 4 Update: Tom Ellis Reveals #SaveLucifer Campaign Incites Talk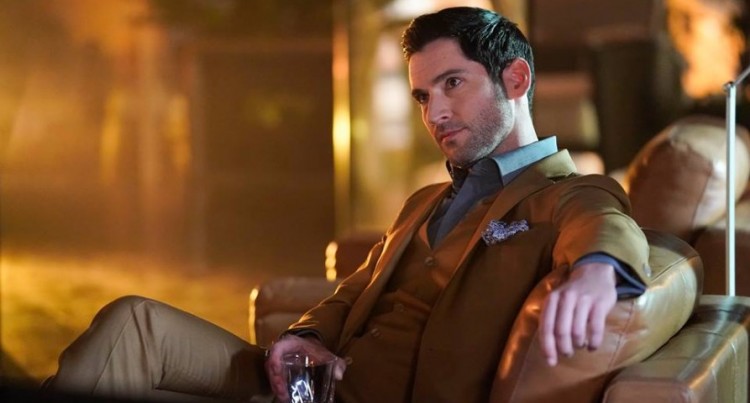 After Fox canceled Lucifer Season 4, fans are still hopeful that Tom Ellis' show will continue in a different network. This resulted in a #SaveLucifer campaign as viewers are still hoping that the television series will be picked up to answer the season 3 finale's major cliffhanger.
After a massive backlash, Fox's bosses unveiled two more episodes that were supposed to be for Lucifer Season 4. Although the fantasy police procedural drama has yet to be picked up, fans firmly believe that Lucifer Morningstar's tale will continue. In fact, Tom Ellis himself hinted at show's possible return.
"Our figures suggested that lots of people watch the show, just not necessarily on Fox," Tom Ellis told TVLine, via Daily Express. The moment that the Lucifer Season 4 cancellation broke out, the 39-year-old star was surprised as he just started to feel confident about the show. At the time, the response it was receiving was "ridiculously overwhelming."
Since the show started, Tom Ellis began promoting in different parts of the world. So, he perfectly knows that their television series is "much more popular" today compared to the time it commenced on Fox. But as the network canceled Lucifer Season 4, he knows that it will "work well" on another network or streaming service.
Tom Ellis continued to say that he can't blame why some people are angry about Lucifer Season 4's cancellation. As #SaveLucifer campaign emerges, the actor didn't expect the "tsunami of love" that they are receiving. He even said that this move started to "create a conversation." The Rush star said that he would keep fighting for the show to continue as this is what fans want them to do,
"But I didn't have hope, and I do have hope now," he said. However, he doesn't want to make any promises to anyone because they still have to do a lot of works to make Lucifer Season 4 happen.
Meanwhile, talking about Lucifer Season 4's cancellation, Tom Ellis revealed that he was surprised to hear the news. At the time, he just finished attending a fan convention in Rome with his Supernatural cast. As he was about to return to his hotel, he received a call from the show's showrunner Joe Henderson.
"I had just left a room full of love, of adulating fans when he said the show was over," he revealed. Tom Ellis went into "some weird shock" as he didn't expect to hear that kind of news. "It really went through me, how much I cared about the show, and I was really, really sad. I couldn't quite believe it."
© 2019 Korea Portal, All rights reserved. Do not reproduce without permission.