Johnny Depp Weight Loss 2018: New Snap Of 'Pirates Of The Caribbean' Actor Seemingly Reveals He's Fine Despite Health Concerns From Viral Photo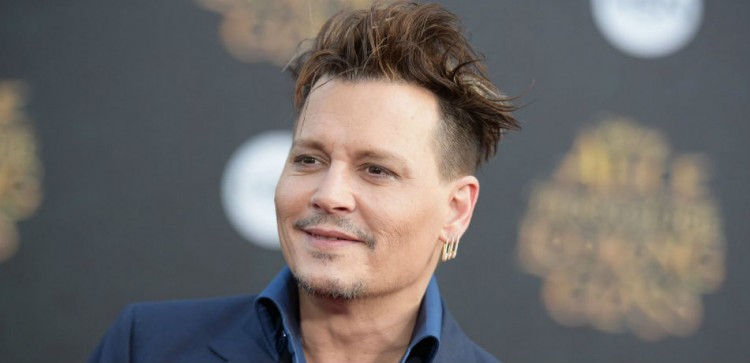 Johnny Depp's weight loss caused a lot of concerns regarding his health. Although the Pirates Of The Caribbean actor has never been overweight throughout his career, his latest appearance certainly shocked everyone. Now, a new report claims that his gaunt look is a result of stress and hard partying. But a new photo seemingly revealed that he doesn't look dangerously thin like in the viral picture at all.
The 54-year-old actor, producer, and musician worried a lot of his supporters when a photo of him looking extra thin emerged online. Johnny Depp is known for having a fit physique, but the snap clearly showed off his shocking weight loss.
While people are still wondering if Johnny Depp's weight loss is for a role or he purposely did it for health purposes, his friends are allegedly worried about his condition, as reported by Hollywood Life. His pals are reportedly concerned that the Dark Shadows actor may not be taking care of himself properly.
"Johnny's under a lot of stress, and he's partying hard. When Johnny's single he doesn't have anyone to reign him in, and he can get pretty wild when left to his own devices," the insider said. "It doesn't help that he's touring right now. When Johnny is playing with the band, he likes to really immerse himself in the rock 'n roll lifestyle, and that can really do a number on his health and wellbeing."
As expected, fans poured their worries out on social media. They were begging for answers regarding Johnny Depp's weight loss. One said, "Please please tell me that Johnny Depp is just prepping for a movie and not that he is sick cause he doesn't look so good here." Another one wrote, "I think my hero looks ill."
However, there's good news despite Johnny Depp's weight loss. The Pirates Of The Caribbean actor is currently touring with his band Hollywood Vampires, and one fan who was present at the event said that the veteran star appeared to be just fine.
"Just saw #JohnnyDepp in concert in Hamburg. He looks healthy, happy and he had so much fun. ... How pictures can deceive an impression," the fan shared. Another one posted a photo of her with Johnny Depp, Alice Cooper, and Joe Perry, and the actor looked pretty normal.
Me, Johnny Depp, Alice Cooper and Joe Perry from @hollywoodvamps My life is complete can't believe it's all FOR REAL! pic.twitter.com/GHjQfjr9FV — Katty Lutik♔ (@_Katty_McBowie) June 1, 2018
© 2019 Korea Portal, All rights reserved. Do not reproduce without permission.