Lee Seung Gi Mistakenly Evades Press For Airport Fashion Shoot, Actor's Stylist To Blame For Miscommunication Mishap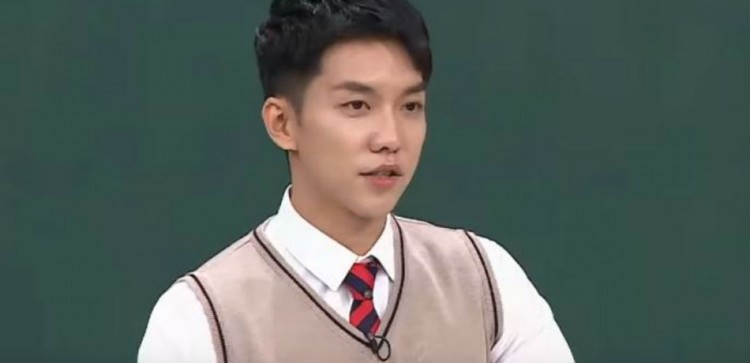 Several photographers recently converged at South Korea's Incheon Airport to supposedly take snapshots of Lee Seung Gi's airport fashion. However, the special photo arrangement became a disaster when the actor left earlier than the released schedule.
Lee Seung Gi missed having his pictures taken at the airport prior to his flight to Japan. Scheduled on May 31, photographers were set to capture snapshots of the "A Korean Odyssey" star at the Incheon airport as part of a quick fashion shoot. The actor's promoting company, APR Agency, even told reporters about the "2 Days 1 Night" alum's flight information before the scheduled departure date.
However, the photographers became disappointed when they ended up waiting for Lee Seung Gi at the airport for thirty minutes only to learn that the actor had already left at an earlier time. Moreover, it appears that the South Korean star's stylist gave the incorrect information to the agency.
In a statement released by APR Agency, as obtained by AllKpop, Lee Seung Gi's promoting agency explained that they contacted the actor's main stylist directly to get information about the flight schedule. A day before the young star's scheduled departure, the said stylist even gave details of the "A Korean Odyssey" actor's wardrobe. The same information was then disseminated by APR Agency to members of the South Korean press.
Lee Seung Gi's promoting agency also added that they would usually ask for contact details of the celebrity's manager or key staff members for similar shoots. However, they decided to put their trust on the actor's stylist since she mentioned that she will accompany the "Master in the House" cast member during his flight. The agency then revealed that they became flustered with the situation when the actor's entertainment company, Hook Entertainment, later clarified that the schedule given to them was incorrect.
Apart from releasing an explanation of what happened during Lee Seung Gi's failed airport fashion shoot, APR Agency also demanded the actor's stylist to take responsibility and come forward to share her side of the story. Despite the agency's efforts to contact her, the said stylist has reportedly refused to answer her phone.
Meanwhile, Lee Seung Gi will soon meet his Singaporean fans in a special event. The "My Girlfriend is a Nine-Tailed Fox" actor is set to hold a fan meeting in the said Asian country, according to Time Out. The upcoming event will mark the first time that the singer-turned-actor will visit the Lion City after his two-year mandatory military service.
Lee Seung Gi's fan meeting in Singapore will be held on July 7 at Zepp@BigBox.
© 2023 Korea Portal, All rights reserved. Do not reproduce without permission.