Bae Suzy Might Reunite With Lee Seung Gi For New Big K-Drama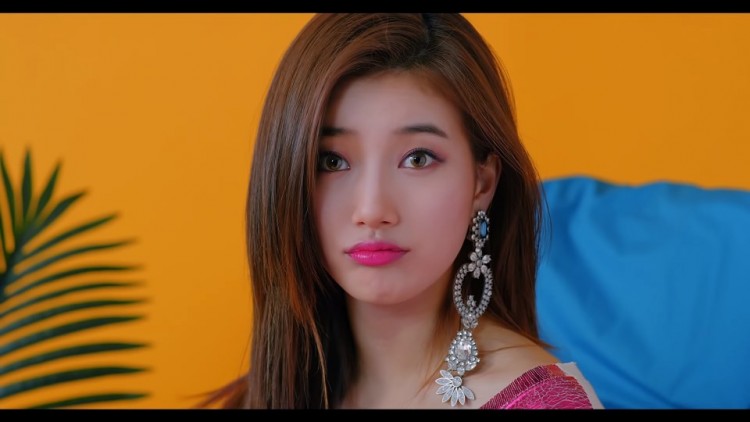 K-drama fans will have a lot to rejoice about and be thankful for today, as one of the most lovely on-screen couples in South Korean television is poised to be reunited. We're talking about Bae Suzy and Lee Seung Gi here, where the two will have another big drama show in South Korea.
It seems nothing is stopping the hype train for the two either since Bae Suzy has now allegedly received an offer from SBS to star in the upcoming show. The said show will be titled Vagabond, and Bae Suzy will once again pair up with Lee Seung Gi for another exciting modern drama love story.
This was also confirmed by JYP Entertainment, which is Bae Suzy's entertainment agency and handler. The agency itself has stated that Bae Suzy might be taking up the role of Go Hae Ri which is a National Intelligence Service agent. Still, fans might want to hold their breaths on this one since Bae Suzy has not yet decided on the offer, meaning there is a chance that she might reject it for some reason, potentially leaving Lee Seung Gi with another actress instead.
If Bae Suzy does agree, however, then the two will definitely be in for a long-awaited reunification. It can be recalled that a total of five years have passed since Bae Suzy and Lee Seung Gi were together in a show. Their last stint together was Gu Family Book where Bae Suzy played Dam Yeo Wool, and Lee Seung Gi played Choi Kang Chi back in 2013.
Meanwhile, Lee Seung Gi, fresh from his recently ended K-Drama A Korean Odyssey, has also not yet confirmed his offer for the male lead of Vagabond. Basically, both Bae Suzy and Lee Seung Gi are still currently in talks regarding the role, though it is undeniable that a reunion between the two is due and their love team is something to be welcomed by longtime fans of both stars.
For now, both Bae Suzy and Lee Seung Gi, are considering the offer for Vagabond among other options. One of Bae Suzy's choices is also Park Bo Gum's offer for another drama. Most that fans can do right now is hope that they would rekindle their old love team, or maybe set up a petition online to display the magnitude of the popular demand, though that would seem too drastic.
© 2023 Korea Portal, All rights reserved. Do not reproduce without permission.