SHINee Comeback 2018: Taemin, Key, Onew, Minho Pay Tribute To Jonghyun With 'An Encore' To Honor Departed Fifth Member [VIDEO]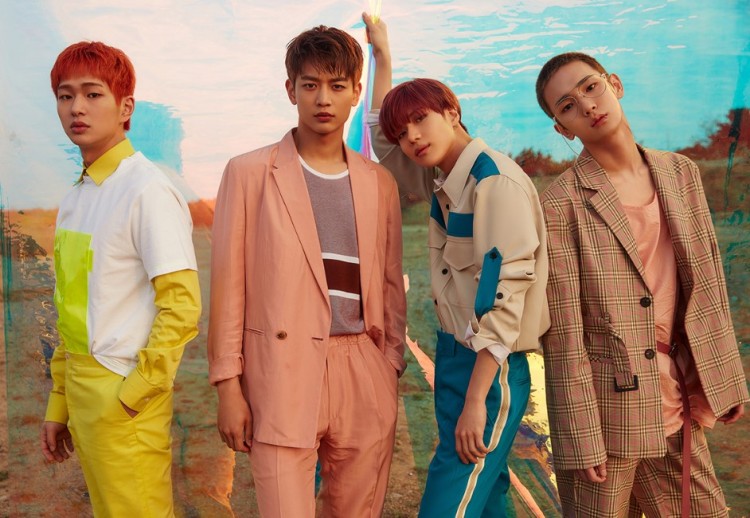 It has been a difficult journey but SHINee has managed to stage a major comeback with their new album The Story of Light. However, it looks like Taemin, Key, Onew, and Minho has not forgotten about their fallen member. The boy group has just paid tribute to Jonghyun with a stirring performance of their single "An Encore" while promoting their new LP.
There is little doubt that the death of Jonghyun had a devastating effect on his fellow SHINee idols. The surviving four members of the boy group recently opened up about dealing with Kim Jong Hyun's unexpected passing late last year and immediately got tearful upon remembering their former main vocalist. Nevertheless, Key, Onew, Minho, and Taemin were determined to keep the memory of Jonghyun alive as they dedicated an emotional performance of a special song to him.
SHINee recently made an appearance on MBC's Radio Star in promotion of The Story of Light. According to AllKPop, the boy group revealed that they had chosen "An Encore" from their previous album Odd as the song they will sing for their final performance on the episode. The decision was unanimous as Onew explained that they wanted to pay tribute to their fifth member Jonghyun.
"We chose this song in the means to do well from now on as a group of five, as the lyrics say," Onew announced. The performance was interspersed with old footage of SHINee that still included Jonghyun performing with Onew, Key, Taemin, and Minho. Naturally, fans got emotional while watching the touching tribute to the departed musician.
The death of Jonghyun may have left people depressed but it looks like his fellow SHINee members have managed to deal with his passing in their own individual ways. Taemin has previously admitted that he prefers to keep himself busy by working on his new show Why Not? The Dancer, which also helped him rediscover his passion for dancing. In addition to that, the boy group has put their full effort on their comeback album to honor Kim Jong Hyun.
The Story of Light was released on May 28. A new single is expected to debut later in June.
© 2023 Korea Portal, All rights reserved. Do not reproduce without permission.
Tags:
SHINee
,
SHINee comeback
,
Taemin
,
SHINee Key
,
Onew
,
Minho
,
SHINEe Minho
,
Jonghyun
,
An Encore
,
Radio Star
,
The Story of Light