Taemin Reveals How 'Why Not? The Dancer' Helped SHINee Idol Discover His True Passion, Deal With Jonghyun's Death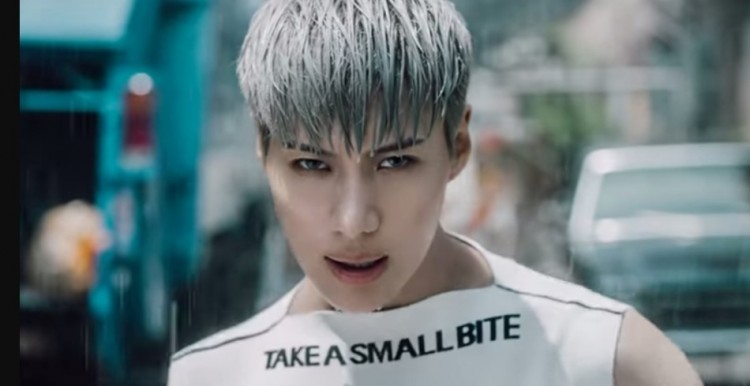 Taemin might be on a roll but things didn't always go so smoothly for the star of Why Not? The Dancer. The SHINee idol has just admitted that there was a time when he wasn't sure about his own passion. Taemin may have revealed that he had somehow spread himself out too thin before he became a part of the upcoming TV show.
Participating in Why Not? The Dancer had other positive effects on Taemin. The SHINee member may have also found some comfort in dancing following the untimely death of his fellow idol Jonghyun last December.
Taemin recently joined Why Not? The Dancer co-stars Kikwang and Super Junior's Eunhyuk for a press conference promoting their new dance variety show. According to AllKPop, the SHINee member admitted that his "passion for dancing was dying" before he signed on to the show. Luckily, the opportunity came when he was having "those feelings" and he realized that dancing made him feel "joyful."
It certainly sounds like Taemin has gone through a lot to make him lose his love for dancing. After all, he had recently lost his fellow SHINee member Jonghyun, who committed suicide and died from carbon monoxide poisoning. Luckily, it looks like Taemin is dealing with loss by keeping himself busy with Why Not? The Dancer as well as SHINee's upcoming comeback.
The remaining members of SHINee might not forget about Jonghyun that easily but Onew, Key, Minho, and Taemin are ready to face their fans once again. Star2 reports that the boy group is preparing to work on a new album soon. Although there has been no formal announcement just yet, another update is expected to be made when SHINee heads to Seoul to celebrate their 10th anniversary with fans on May 27.
But will Taemin have enough time between his new show and recording for a new album? Fans are hoping that the Why Not? The Dancer star will not exhaust himself too much and still manage to work on both projects.
There is no word yet on when the new SHINee album will be announced. In the meantime, fans can catch Taemin in Why Not? The Dancer, which premieres on JTBC4 on May 5.
© 2023 Korea Portal, All rights reserved. Do not reproduce without permission.