BIGBANG Military Enlistment Update: Here's How Fans Show They Miss G-Dragon, T.O.P, Taeyang, Daesung, & Seungri Together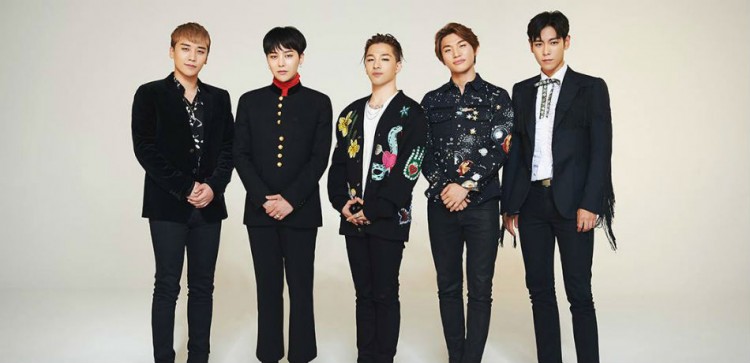 Four of the five members of BIGBANG are currently completing their mandatory military service. Although the youngest member Seungri is set to release a solo album before heading to his compulsory duty, fans can't seem to hide how much they miss the boys together.
Since T.O.P (Choi Seung-hyun), G-Dragon (Kwon Ji-yong), Taeyang (Dong Young-bae), and Daesung's (Kang Dae-sung) enlistment are kept as private as possible, fans wouldn't have an easy way to express how much they miss the BIGBANG boys. However, the view counts of the YG Entertainment boy group's music videos on YouTube are enough proof of their supporter's undying love for them and their music.
In fact, BIBGANG's "Haru Haru" is the latest music video to join the 100 million views club! The music video was uploaded ten years ago, which many believed that catapulted G-Dragon, T.O.P, Taeyang, Daesung, and Seungri to stardom.
There is a big possibility that more views were added to BIGBANG's music videos because fans have been missing the boys a lot. And since G-Dragon, T.O.P, Taeyang, Daesung, and Seungri will not be seen as a group for at least two years, watching their old videos is the only way that fans can see the boys together.
Also, BIGBANG still managed to make it to Billboard's "100 Greatest Boy Band Songs Of All Time" list despite their absence in the limelight as a group due to the four members' military service.
This just goes to show that the YG Entertainment's boy band remains a tough competition to beat despite the huge number of popular groups in the Korean entertainment world at the moment.
Meanwhile, Seungri, who is expected to enlist later this year, revealed how his members are doing on their compulsory duties. The BIGBANG singer shared that he had talked to Taeyang, who used his 5-minute phone call to talk to him.
"I've recently talked on the phone with Taeyang hyung. He did well in training, so he obtained the opportunity to make a phone call," Seungri said. "He was only given 5 minutes, but he called me. So I immediately asked, 'Hyung! Why did you call me and not your wife?' He told me that he misses me." He then said that G-Dragon, T.O.P, and Daesung are doing good as well.
© 2023 Korea Portal, All rights reserved. Do not reproduce without permission.