Yang Hyun Suk Proves YG Entertainment Still Has A Lot Of Plans With Artists Despite Controversies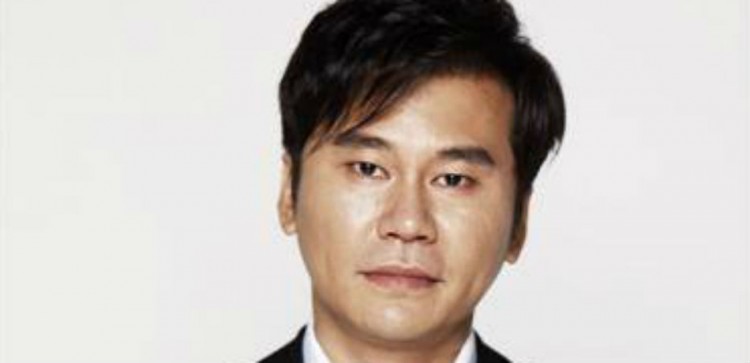 YG Entertainment has a lot on its plate right now, but Yang Hyun Suk proves that the company still deserves to be a part of the "Big Three," along with SM and JYP Entertainment. In fact, the head of YG revealed that there is a lot in store for fans despite all the controversy surrounding the label.
YG Entertainment is home to popular artists like BIGBANG, WINNER, iKON, Black Pink, and more. The music label is strongly influenced by R&B and hip-hop, which makes it a lot different from other companies that are mostly known for pop music.
Despite having the upper hand, YG Entertainment is facing a lot of problems than progress at the moment. With four of the five members of its biggest boy band currently completing their mandatory military services, YG is left with BIGBANG's maknae (youngest member) Seungri.
However, Yang Hyun Suk shared that it's not a bad thing at all. In fact, the YG Entertainment big boss revealed that Seungri is set to release a solo album soon. He then took to Instagram to answer a couple of questions regarding WINNER's Song Min Ho and Kang Seung Yoon's solo plans and iKON's new album.
"Our Yang CEO whom we Inner Circles love. I want your health to return very much. We don't want WINNER and iKON's hip-hop crew. Just fulfill your promise of Mino and Seung Yoon's solo," one fan said on social media. Yang Hyun Suk replied, "Song Min Ho solo? 80% done. Kang Seung Yoon's solo? Promise to fulfill within this year." He then revealed that iKON's new album is "95% done."
With this update, it appears that YG Entertainment is doing a lot better than everyone thought. The famous music label got a lot of hate earlier this month after canceling the debut of MIXNINE's final group. The company then issued an apology for the outcome in an official statement.
"Articles about the canceled debut of the top nine contestants on MIXNINE were released before YG Entertainment's official statement. We are endlessly sorry and feel great responsibility for all those disappointed in the turn of events," an excerpt of the label's lengthy statement read. "Unfortunately, however, the program did not receive the amount of attention that was expected."
© 2023 Korea Portal, All rights reserved. Do not reproduce without permission.