K-Pop Group Bangtan Boys Tease '2018 BTS Festa' Event; Details You Need To Know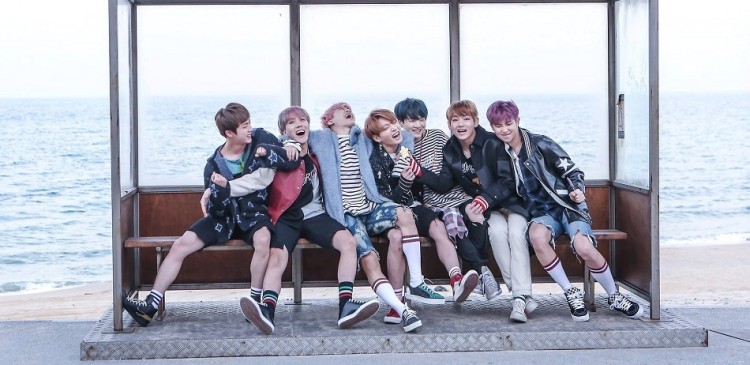 The band's anniversary is just around the corner and BTS is not the only one who is excited about it. The K-pop group has dropped a teaser for their upcoming annual Festa and hints something huge is coming very soon.
Ahead of their fifth year anniversary, BTS shared a teaser on Twitter that shows a short clip featuring a chilling sound effect and some blinking dots. Towards the end, the numbers "20180604" are revealed.
This could mean that the upcoming 2018 BST Festa will kick off on June 4. The BTS annual event lasts for a week and it usually ends on June 13, the same day BTS released their very first single "No More Dream" from their debut album 2 Cool 4 Skool.
The BTS Festa is a special affair where the Bangtan Boys celebrate with their fans. In the event, the boys give away gifts for their Army such as pictures, video content, special songs, and more.
Last year, each member of BTS shared their dreams and goals for 2017 and 2018 in a handwritten profile. It was also posted on the group's social media sites during the week-long celebration. This year, the group is expected to do the same. So far, Big Hit Entertainment hasn't released details about the venue, ticket price, and dress code at the 2018 BTS Festa.
Meanwhile, some fans shared their thoughts about the 2018 BTS Festa teaser. Many believe that the blinking dots represent the constellation. Others pointed out the similarities of the dots to the constellation that was featured in the 2016 BTS Feta poster. Watch the teaser below.
The 2018 BTS Festa teaser has gone viral since it released on May 29 at midnight KST. It recorded over 1.2 million views and garnered 204,000 retweets and 414,000 likes as of writing.
This year's Festa celebration will be a lot sweeter and memorable for all members of BTS. This week alone, the group made another history. Billboard has confirmed that the band's latest album Love Yourself: Tear took the top spot on Billboard 200 chart. BTS also recently nabbed the Top Social Artist award in a second consecutive year and they also performed live at the 2018 Billboard Music Awards.
All of which are firsts not only for BTS but in Billboard's history too. This makes the South Korean President Moon Jae In really proud of the K-pop artists. The president congratulated the Bangtan Boys and the BTS Army and also thanked the group for spreading the Korean culture around the world.
2018 BTS FESTA #2018BTSFESTA pic.twitter.com/AUgOoyiOdR — BTS_official (@bts_bighit) May 28, 2018
© 2019 Korea Portal, All rights reserved. Do not reproduce without permission.