'Star Wars' News & Update: James Mangold's Boba Fett Standalone Film Might Reveal How Bounty Hunter Survived Sarlacc Pit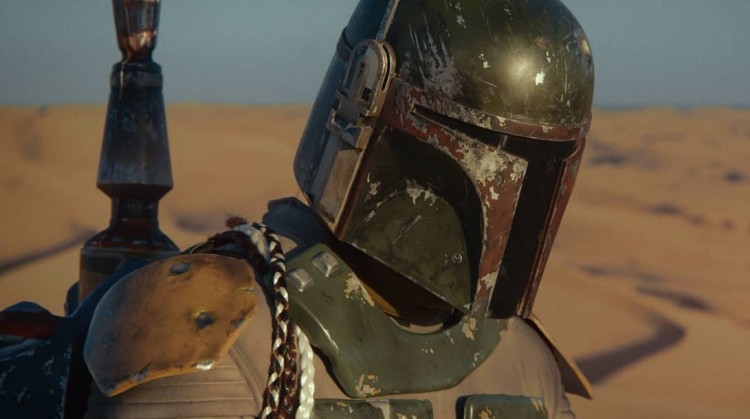 The Pit of Carkoon probably has nothing on Boba Fett. It has been years since the bounty hunter was accidentally tossed into the Sarlacc by a half-blind Han Solo in Return of the Jedi, yet fans refuse to believe that Jango Fett's clone/son has willingly given his life to the pit. But is it possible that James Mangold will choose to confirm that Boba Fett made it out of the Sarlacc Pit with his new Star Wars standalone film?
Fans got amazingly good news when The Hollywood Reporter confirmed that James Mangold will write and direct a planned Star Wars movie focused on Boba Fett. The Logan director is expected to collaborate with X-Men producer Simon Kinberg on the script, which is set to follow the life of the bounty hunter. But which period of Fett's life will be featured in Mangold's film? Some believe that instead of revisiting the Mandalorian's early years after the death of Jango Fett, the upcoming Star Wars flick will actually reveal that Boba managed to escape the Sarlacc Pit in Return of the Jedi.
The idea of Boba Fett defeating the Sarlacc in the Pit of Carkoon is nothing new. Star Wars fan and amateur filmmaker Eric Demeusy had already created a short film that takes place 30 years after Han Solo pushed Boba into the pit in Return of the Jedi. The synopsis for Star Wars: The New Republic Anthology even goes as far as detailing that the bounty hunter "finds himself fighting alongside the Rebellion to establish a New Republic." There is a possibility that James Mangold will find inspiration in the fan-made trailer and expand on how Boba lived the rest of his life.
The confirmation about the Boba Fett standalone film is certainly working with Disney's other planned Star Wars movies. There have been reports about an Obi-Wan Kenobi solo flick that could bring back Ewan McGregor as the Jedi Master. Lando Calrissian is also expected to have his own Star Wars Story in the future.
It will still be a long wait before further announcements are made about James Mangold's Boba Fett movie. In the meantime, fans can enjoy Solo: A Star Wars Story which premieres on May 25.
© 2019 Korea Portal, All rights reserved. Do not reproduce without permission.