'Solo: A Star Wars Story' News: 'Star Wars' Spinoff Expected To Do Better Than 'Rogue One' Despite Some Problems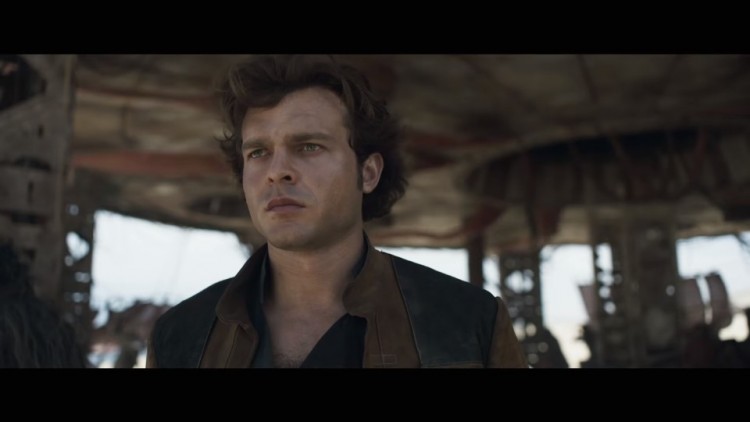 Things are looking good for Han Solo's solo flight in the Star Wars mythos, as film executives have announced their expectations for the spinoff, and they are looking positive. It is worth noting that these projections are not necessarily true but might have some accuracy to them.
The Hollywood film industry, as well as some film experts, project that Solo: A Star Wars Story will overtake Rogue One in terms of box office earnings during its opening week. Expected figures go as high as $170 million during the first week of the movie in US theaters. By comparison, Rogue One was able to rake in $155 million during its opening week. Basically, Hollywood is putting a lot of faith and promise in Solo: A Star Wars Story.
It could also help that the upcoming Star Wars anthology film will be released on US Memorial Day when a lot of families go out for some rest and recreation or take a break from work. All in all, it seems Solo: A Star Wars Story is headed for success, at least at the box office, the critical reception still remains to be seen.
Reports also indicate that Solo: A Star Wars Story also performed quite well in one of the unaided awareness brand surveys where it received a score of 28. This is actually higher than Rogue One's and Guardians of the Galaxy Vol. 2's which both garnered 23 and pretty much tied in the opening week box office earnings.
There is still an underlying issue for the movie, however, one that could make or break the film. This is the young Han Solo (Alden Ehrenreich) himself who may or may not be too welcome as Harrison Ford's replacement, especially for a lot of hardcore Star Wars fans.
There is also the fact that the initial directors of the Solo: A Star Wars Story were replaced during production, and presumably, their version of the movie was also overhauled because of this. It should also be noted that Ehrenreich was also the choice of the initial directors Phil Lord and Chris Miller who were replaced by Ron Howard. So, it remains to be seen how these production problems will translate to the final film itself. Solo: A Star Wars Story will be released on May 25.
© 2023 Korea Portal, All rights reserved. Do not reproduce without permission.