TWICE 2018: JYP Girl Group Is Known For Their Catchy Songs & Being Cute, But Do They Like It?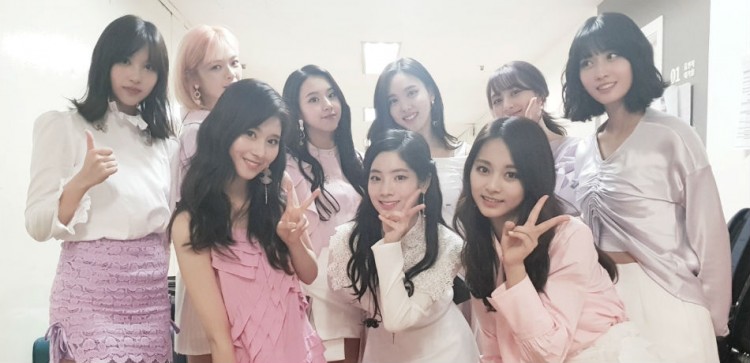 TWICE's Nayeon, Jeongyeon, Momo, Sana, Jihyo, Mina, Dahyun, Chantoung, and Tzuyu are certainly at the peak of their careers right now, and they have definitely enjoyed the ride. So, when the JYP Entertainment girl group was recently interviewed, they talked about their humble beginnings and even opened up about their single "Cheer Up" that catapulted them to stardom.
TWICE is known for their catchy songs and being cute. However, Dahyun revealed that despite people's perception of them, doing some overly cute things is not their best trait. In fact, the choreography for "Cheer Up" appears to be a little too much for the girls.
"Unlike how we may seem, we are actually not very good at doing cute stuff," Dahyun revealed on the May 3 airing of KBS 2TV's Happy Together 3. She also referred to the dance moves of "Cheer Up" and said, "We appear doing the flower stand pose, and Nayeon unnie (older sister) gives us water."
Nayeon then added that "the atmosphere was cold when we first saw the dance because we were startled. After seeing the parts, I just hoped I'm not the one giving the water. But that ended up being me."
Despite not initially liking the "Cheer Up" choreography, their hard work still paid off as the song helped them rise to fame in 2016. It then charted at No. 1 on the Gaon Digital Chart and became the best-performing single of the year.
On top of that, TWICE's "Cheer Up" also won "Song of the Year" at Melon Music Awards and Mnet Asian Music Awards. With these prestigious awards, it appears that being cute works well for the girls and "Cheer Up" is their lucky charm.
TWICE's "Cheer Up" music video has already reached over 260 million views on YouTube as of this writing. The 4-minute video also garnered over 1 million likes just two years after it was released.
TWICE also has the second most viewed K-pop group MV on YouTube. Their song, "TT," is a runner-up to BTS' "DNA" music video. Jin, Suga, J-Hop, RM, Jimin, V, and Jungkook's single's views recently surpassed BIGBANG's "Fantastic Baby."
© 2023 Korea Portal, All rights reserved. Do not reproduce without permission.